While it has on-campus degrees, Liberty University is more known for offering online programs. As a matter of fact, the Lynchburg, Virginia-based institution offers a total of 682 online degree programs. And now you may be wondering if Liberty University is one of those diploma mills that offer degrees no one takes seriously.
A degree earned from Liberty University is respected by graduate schools and employers. It's a selective school (51% acceptance rate) with conservative Christian proclivity. Liberty University also has regional accreditation, which is widely regarded as more prestigious than national accreditation.
Read on if you are thinking about sending an application to Liberty University and earning a degree in the comfort of your home. We will answer some of the most pressing questions everyone has about this online university.
Is Liberty University a Diploma Mill?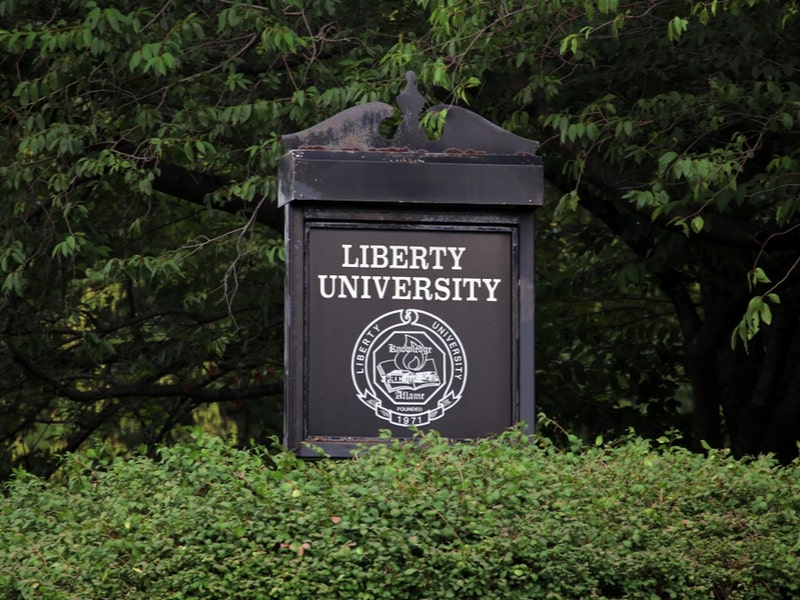 Liberty University is not a diploma mill. Besides online degrees, it also offers on-campus degrees, which diploma mills do not offer. Also, the graduation rate at Liberty University is 47.40%. Everyone who applies to diploma mills, on the other hand, automatically graduates and earns a fake degree.
Many students are wary of earning degrees on the internet. That's because they might make the mistake of enrolling at diploma mills and ending up with degrees that employers do not consider legit.
If Liberty University is on the top of your list, you will be more than glad to know that the school is very far from being a diploma mill. As mentioned earlier, it has traditional degrees, too, that students can earn by stepping foot on its 7,000-acre campus that houses 15 colleges, including a medical school, law school and school of divinity.
Diploma mills do not have campuses. As a matter of fact, most of them will not even reveal where their physical offices are. This is to keep irate victims from coming after them.
Is Liberty University Accredited?
Liberty University is an accredited school. The agency responsible for it is the Southern Association of Colleges and Schools Commission on Colleges (SACSCOC). It's the accrediting agency for various colleges and universities in the Southern states. SACSCOC also accredits international schools.
SACSCOC approved the most recent accreditation of Liberty University in 2016. The school's accreditation will remain valid for 10 years from the time of approval.
Besides the institution itself, various programs that Liberty University offers, on-campus and online alike, have accreditation from more specialized accrediting bodies in the country. This helps give students peace of mind that the degrees they plan to earn from the school are recognized and will be respected by potential employers.
For instance, the different business-related programs Liberty University offers, such as BS in Business Administration and MS in Accounting, are accredited by the Accreditation Council for Business Schools and Programs (ACBSP).
Is Liberty University Regionally or Nationally Accredited?
Liberty University is a regionally accredited school by SACSCOC. Its accreditation type is regarded as more prestigious than national accreditation. Regionally accredited schools offer four-year degrees. On the other hand, nationally accredited schools offer technical or vocational courses.
It was mentioned earlier that the accrediting agency that gave Liberty University accreditation is SACSCOC. What wasn't cited, however, is the fact that SACSCOC grants regional accreditation.
When looking for colleges and universities to apply to, it's a must to check that they have accreditation. A school can either be regionally accredited or nationally accredited.
Liberty University has regional accreditation, which is widely considered as the most prestigious between the two, and it comes with a couple of benefits.
First, the credits you earn from a regionally accredited school will be accepted at more schools.
Second, employers are more familiar with regionally accredited institutions, equating to higher chances of getting hired.
What is Liberty University Known For?
Liberty University is known for being a Christian liberal arts institution. It's known for offering various online programs, although it has a campus where degrees may be earned traditionally. Some of the most popular majors at Liberty University are Business, Management, Accounting and Engineering.
If you want to earn a degree that will prepare you for an assortment of career paths instead of something more specific, it's a good idea to apply to a liberal arts school. One example is Liberty University.
One of the nicest things about going to a liberal arts college is that, most of the time, you can create your own program that meets your particular need or interest. So, in other words, you can get your hands on a degree that can highlight your strengths, thus making it possible for you to turn the job of your wildest dreams into a reality.
Ranking-wise, US News ranks Liberty University number 157 in Best Engineering Programs, number 298 in Best National Universities and number 340 in Top Performers on Social Mobility.
What is the Acceptance Rate at Liberty University?
The acceptance rate at Liberty University is 51%. By admitting over half of applicants, it's a moderately selective school. Over 15,000 are going to its physical campus, with more than 50% of them residing on-campus. On the other hand, over 100,000 are taking online programs from Liberty University.
Given its acceptance rate, you have a 50/50 chance of receiving an acceptance letter from Liberty University. Having a strong application is a must if you plan on earning a degree, traditional or online, from the school.
Unfortunately, unlike the almost 900 colleges and universities in the US, Liberty University does not accept applications via the Common App.
Similarly, it doesn't utilize the Coalition App. If you want to send your application to the liberal arts school, you will have to fill out an application available at its online portal.
By the way, Liberty University has a rolling admissions policy. This means that its admissions officers evaluate applications as soon as they are received rather than wait to evaluate all of them after a set deadline.
What GPA Do You Need to Get Into Liberty University?
According to Liberty University's admissions officers, students do not have to meet any minimum GPA requirements when applying. It's enough that they are in good academic standing. However, about 50% of students who gain admission into the liberal arts college have GPAs that range from 3.15 to 3.83.
Thanks to a flexible GPA requirement, there is no need for students wanting to attend Liberty University to worry that their GPAs are not enough for them to receive acceptance letters from the Lynchburg, Virginia-based institution.
Like most US colleges and universities, Liberty University has a holistic admission process. This means that the institution takes a look at a student's entire application, not just the GPA. The admission essay, for instance, is one of the most important steps in the admission process, say Liberty University's admissions officers themselves.
It's also recommended by the school for applicants to have completed the following classes in high school:
Four units of English
Four units of elective credits
Two to three years of college preparatory mathematics
Two years of laboratory science
Two years of social science
Two years of foreign language
Does Liberty University Require SAT or ACT Scores?
Right now, Liberty University has a test-optional admissions policy. This means that it allows applicants to decide whether or not they will submit their SAT or ACT scores. Submitted test scores will be considered in the admissions process. Liberty University also superscores SAT or ACT scores.
Prior to deciding to be a test-optional school, around 50% of students admitted into Liberty University had SAT scores ranging anywhere from 1020 to 1220 or ACT scores ranging anywhere from 20 to 27.
It's no secret that the majority of US colleges and universities, particularly those with non-test-optional admissions policies, require applicants to submit their test scores. Before going test-optional, there is another standardized test that Liberty University. It's none other than CLT, which is short for Classic Learning Test.
Currently, there are more than 150 institutions in the country that accept CLT scores as alternatives to SAT or ACT scores. Many schools that accept CLT also offer merit-based scholarships to students with high test scores.
How Much Does It Cost to Go to Liberty University?
For the academic year 2021 to 2022, the tuition at Liberty University for full-time undergraduate students costs $23,800. The tuition for graduate students varies. On the other hand, the tuition for online students for the same academic year costs $9,360 (undergraduate) or $10,170 (graduate).
Because Liberty University is a private institution, there are no such things as in-state tuition and out-of-state tuition. No matter where they live, students attending the school have to pay the same amount of tuition.
Generally speaking, online degrees are easier on the pocket than traditional degrees. However, it's important to note that the same amount of hard work and discipline is required for both degrees. Needless to say, getting your hands on an online degree from Liberty University is cheaper and, in many instances, faster, too.
The Best Colleges, a ranking site, included Liberty University in its 2021 list of The Most Affordable Online Colleges and Universities. Let's take a look at five of the ranked institutions together with their tuition costs: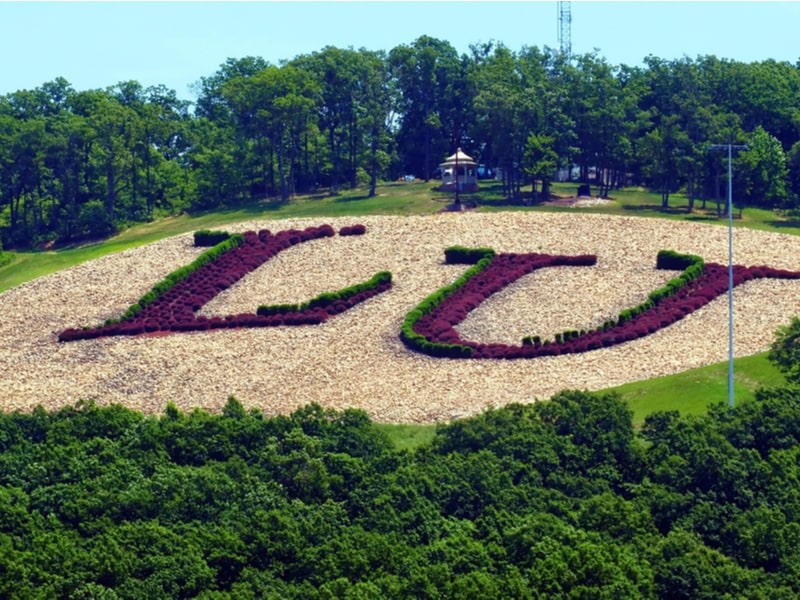 Is Liberty University a For-Profit School?
Liberty University is not a for-profit school. So, in other words, the liberal arts college is not established to gain profit and revenues. The institution itself says that being a non-profit school is an opportunity to invest in the lives of students who will go out and impact the world for Christ.
Besides diploma mills, there are other types of institutions many students who plan to earn online degrees tend to stay away from. They are none other than for-profit schools.
First things first: not all for-profit schools are bad institutions.
Unfortunately, they are known to cost so much more than most traditional colleges and universities. What's more, a lot of them are notorious for offering poor-quality programs, which can make it difficult for their students to transfer to other schools or their graduates to get employed.
One of the proofs that Liberty University is not a for-profit school is the fact that its tuition costs for all undergraduate, graduate and doctoral programs have not increased in six years.
Also, it offers quality programs, including online ones. As a matter of fact, Liberty University is number six in the 2021 Best Online Colleges in America ranking by Niche.
What Famous People Went to Liberty University?
Many well-known people attended or graduated from Liberty University. Some of them are politicians, lawyers, and academic administrators and professors. Others are former and current pastors. There are also CEOs, entrepreneurs, and athletes, as well as those who are in the entertainment business.
Some students check out the former students of a school, particularly those whose names ring a bell. This allows them to get an idea of the things that could result from earning a degree from that institution.
Here are some of the most notable alumni of Liberty University:
Tony Perkins. An ordained Southern Baptist pastor, politician and activist, Tony Perkins serves as the president of the Family Research Council, which is a Washington, DC-based Christian conservative policy and lobbying organization. He graduated from Liberty University with a Bachelor of Science degree.
Jerry Falwell Jr. Resigned as Liberty University's president in 2020, Jerry Falwell Jr. is a lawyer and an important member of the Evangelical Christian community. He is the son of televangelist Jerry Falwell Sr. In 1984, he graduated from Liberty University with a Bachelor of Arts degree in History and Religious Studies.
Chuck Baldwin. Ex-pastor of Crossroad Baptist Church in Pensacola, Florida Chuck Baldwin ran for vice president in 2008 and president in 2011. Currently, he hosts Chuck Baldwin Live, a daily one-hour radio program. He graduated with a Bible diploma from Liberty University's Liberty Bible Institute.
Shannon Bream. A former Miss Virginia winner and Miss America participant, Shannon Bream is a lawyer and journalist who appears on Fox News Channel. She became the host of the program Fox News @ Night. In 1993, she graduated magna cum laude from Liberty University with a degree in Business Management.
Ed Stetzer. Also serving as Executive Director of the Wheaton College Billy Graham Center, Ed Stetzer is a dean and professor at Wheaton College. He is a contributing editor for Christianity Today and a columnist for Outreach Magazine. He earned a master's degree from Liberty University's School of Divinity.
Penny Nance. Named by the Christian Post as one of the top four most powerful pro-life female voices, Penny Nance is the CEO and president of Concerned Women for America (CWA), an authority on cultural, children's, and women's issues. She graduated from Liberty University with a degree in Journalism.
Nick Foles. Born in Austin, Texas, Nick Foles is a football quarterback playing for the Chicago Bears of the National Football League (NFL). While playing college football for the University of Arizona in 2012, he was drafted by the Philadelphia Eagles. He earned his online degree in Divinity from Liberty University in 2018.
Seth Curry. A former basketball player for the Liberty Flames, the men's basketball team of Liberty University, Seth Curry is a professional basketball player for the Philadelphia 76ers of the National Basketball Association (NBA). He attended Liberty University for one year before transferring to Duke University.
Terry Fator. Ventriloquist Terry Fator won season two of America's Got Talent. The following year, he signed a $100 million five-year contract as the headliner at the Mirage hotel and casino in Las Vegas, Nevada. He attended Liberty University for a year and earned a degree in Art and Drama elsewhere.
TobyMac. Born Kevin Michael McKeehan, TobyMac has won the American Music Award for Favorite Contemporary Inspirational Artist in 2012, among many others. While enrolled at Liberty University in the mid-1980s, he formed DC Talk, a Christian rock and rap trio, together with Michael Tait, a contemporary Christian music artist.
Relate Article: Is Liberty University Respected by Employers?
How Does Liberty University Fare Compared to Others?
Liberty University, in terms of certain aspects, is better than most other US colleges and universities. This is especially true when compared with schools that also offer both traditional and online programs. In some aspects, alas, Liberty University is not as impressive as some other institutions.
Prior to sending an application to a school, it's a must to carefully weigh the pros and cons of attending it. Likewise, it's a good idea to compare it with others, in particular the ones it has similarities with.
To help you come up with a decision, let's quickly see how Liberty University fares against some schools:
Liberty University vs. Capella University. Both Liberty University and Capella University are regionally accredited institutions that offer traditional and online programs. However, unlike Liberty University, Capella University is a for-profit school, which means that it's more oriented to generate profit and revenues.
Liberty University vs. Strayer University. Liberty University is regionally accredited by the regional accrediting agency, SACSCOC. On the other hand, Strayer University has institutional accreditation only, and it's given by the Middle States Commission on Higher Education (MSCHE). Still, this makes Strayer University legit and respected.
Liberty University vs. Purdue University Global. Besides online programs, Liberty University also offers traditional degrees that students may earn by stepping foot on its campus. In contrast, Purdue University Global, which is regionally accredited like Liberty University, offers programs via the internet only.
Liberty University vs. Southern New Hampshire University. Liberty University and SNHU have a lot of things in common. For instance, they are both regionally accredited and offer traditional and online programs. However, SNHU has a much higher acceptance rate than Liberty University — 92.9% vs. 51%.
Liberty University vs. LeTourneau University. Like Liberty University, LeTourneau University is a Christian school, too. It also offers programs that can be completed traditionally and online. Ranking-wise, such as in Niche's 2021 Best Online Colleges in America, LeTourneau tends to rank higher than Liberty University.
Just Before You Apply to Liberty University
Liberty University is far from being a diploma mill. Proof of this is the fact that it's a regionally accredited liberal arts school. It's also not a for-profit school — it's a non-profit private Christian institution.
Because of this, you can have peace of mind that the degree you will earn from Liberty University online (or in the traditional manner) will be respected and seen as legitimate by future employers. And since it has regional accreditation, credits you will earn from it will be accepted at many other regionally accredited schools.
Top 4 why liberty university is bad Synthesized by BSS news
Liberty University Top Questions
: unigo.com
: 03/05/2023
: 4.94 (857 vote)
: The worst thing about Liberty University in my opinion is the wifi. The wifi on the campus is sketchy and does not always work. It is hard to complete …
Liberty University Reviews
: gradreports.com
: 09/19/2022
: 4.79 (220 vote)
: Liberty University is a good school. The university/institution is regionally accredited, and most of its educational programs are accredited. Another student …
French Press
: thedispatch.com
: 06/14/2023
: 4.52 (224 vote)
: The story of Elizabeth Axley, as told in this comprehensive ProPublica report alleging that Liberty University mishandled reports of sexual …
Liberty University Review: Is Liberty University Accredited?
: ownyourownfuture.com
: 03/08/2023
: 4.1 (473 vote)
: Yes, Liberty University is a legit university. There are various requisites to consider a university legit. Why do people go to university? The …
: It is in Central Virginia, and it's an evangelical Christian university. This means that the school has different rules of conduct compared to secular ones. For example, media that runs against typical Christian values isn't allowed to be consumed …