On June 23 of last year, I held the microphone as a gay man in the New Orleans City Council Chamber and related a lost piece of queer history to the seven council members. I told this story to disabuse all New Orleanians of the notion that silence and accommodation, in the face of institutional and official failures, are a path to healing.
The story I related to them began on a typical Sunday night at a second-story bar on the fringe of New Orleans' French Quarter in 1973, where working-class men would gather around a white baby grand piano and belt out the lyrics to a song that was the anthem of their hidden community, "United We Stand" by the Brotherhood of Man.
"United we stand," the men would sing together, "divided we fall" — the words epitomizing the ethos of their beloved UpStairs Lounge bar, an egalitarian free space that served as a forerunner to today's queer safe havens.
Around that piano in the 1970s Deep South, gays and lesbians, white and Black queens, Christians and non-Christians, and even early gender minorities could cast aside the racism, sexism, and homophobia of the times to find acceptance and companionship for a moment.
For regulars, the UpStairs Lounge was a miracle, a small pocket of acceptance in a broader world where their very identities were illegal.
On the Sunday night of June 24, 1973, their voices were silenced in a murderous act of arson that claimed 32 lives and still stands as the deadliest fire in New Orleans history — and the worst mass killing of gays in 20th century America.
As 13 fire companies struggled to douse the inferno, police refused to question the chief suspect, even though gay witnesses identified and brought the soot-covered man to officers idly standing by. This suspect, an internally conflicted gay-for-pay sex worker named Rodger Dale Nunez, had been ejected from the UpStairs Lounge screaming the word "burn" minutes before, but New Orleans police rebuffed the testimony of fire survivors on the street and allowed Nunez to disappear.
As the fire raged, police denigrated the deceased to reporters on the street: "Some thieves hung out there, and you know this was a queer bar."
For days afterward, the carnage met with official silence. With no local gay political leaders willing to step forward, national Gay Liberation-era figures like Rev. Troy Perry of the Metropolitan Community Church flew in to "help our bereaved brothers and sisters" — and shatter officialdom's code of silence.
Perry broke local taboos by holding a press conference as an openly gay man. "It's high time that you people, in New Orleans, Louisiana, got the message and joined the rest of the Union," Perry said.
Two days later, on June 26, 1973, as families hesitated to step forward to identify their kin in the morgue, UpStairs Lounge owner Phil Esteve stood in his badly charred bar, the air still foul with death. He rebuffed attempts by Perry to turn the fire into a call for visibility and progress for homosexuals.
"This fire had very little to do with the gay movement or with anything gay," Esteve told a reporter from The Philadelphia Inquirer. "I do not want my bar or this tragedy to be used to further any of their causes."
Conspicuously, no photos of Esteve appeared in coverage of the UpStairs Lounge fire or its aftermath — and the bar owner also remained silent as he witnessed police looting the ashes of his business.
"Phil said the cash register, juke box, cigarette machine and some wallets had money removed," recounted Esteve's friend Bob McAnear, a former U.S. Customs officer. "Phil wouldn't report it because, if he did, police would never allow him to operate a bar in New Orleans again."
The next day, gay bar owners, incensed at declining gay bar traffic amid an atmosphere of anxiety, confronted Perry at a clandestine meeting. "How dare you hold your damn news conferences!" one business owner shouted.
Ignoring calls for gay self-censorship, Perry held a 250-person memorial for the fire victims the following Sunday, July 1, culminating in mourners defiantly marching out the front door of a French Quarter church into waiting news cameras. "Reverend Troy Perry awoke several sleeping giants, me being one of them," recalled Charlene Schneider, a lesbian activist who walked out of that front door with Perry.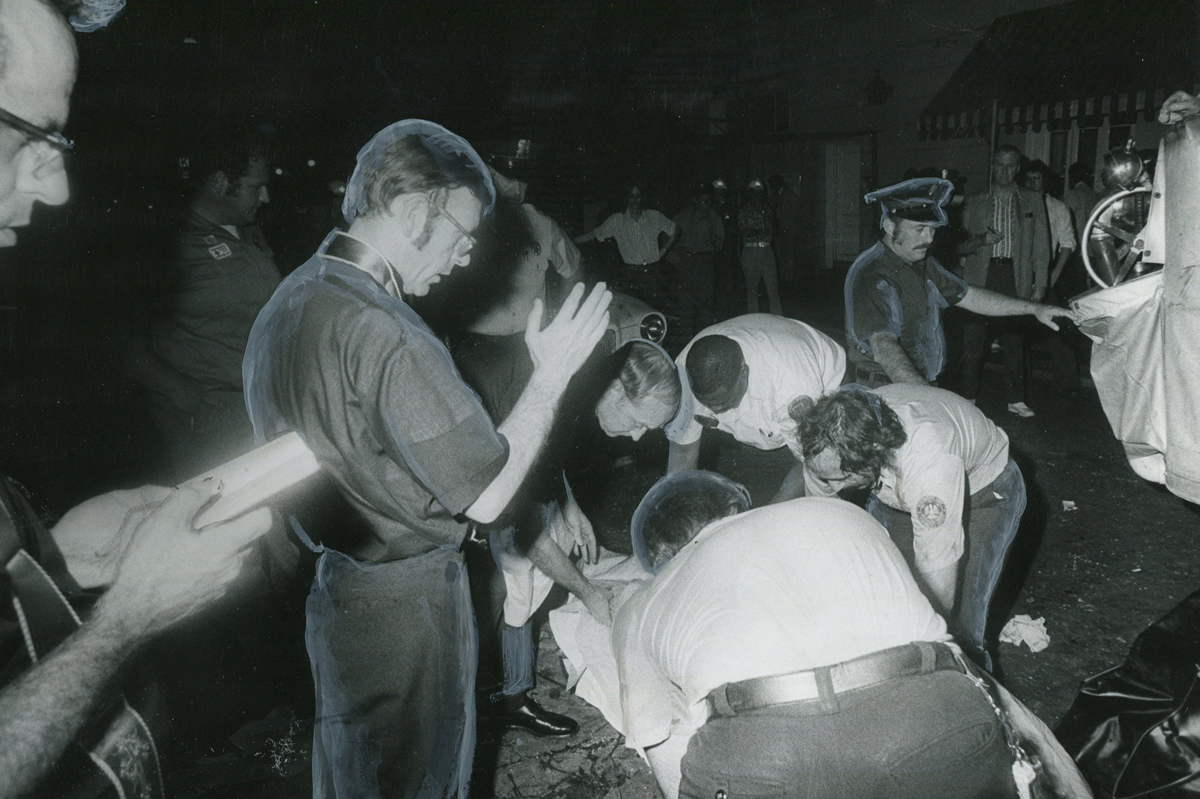 Esteve doubted the UpStairs Lounge story's capacity to rouse gay political fervor. As the coroner buried four of his former patrons anonymously on the edge of town, Esteve quietly collected at least $25,000 in fire insurance proceeds. Less than a year later, he used the money to open another gay bar called the Post Office, where patrons of the UpStairs Lounge — some with visible burn scars — gathered but were discouraged from singing "United We Stand."
New Orleans cops neglected to question the chief arson suspect and closed the investigation without answers in late August 1973. Gay elites in the city's power structure began gaslighting the mourners who marched with Perry into the news cameras, casting suspicion on their memories and re-characterizing their moment of liberation as a stunt.
When a local gay journalist asked in April 1977, "Where are the gay activists in New Orleans?," Esteve responded that there were none, because none were needed. "We don't feel we're discriminated against," Esteve said. "New Orleans gays are different from gays anywhere else… Perhaps there is some correlation between the amount of gay activism in other cities and the degree of police harassment."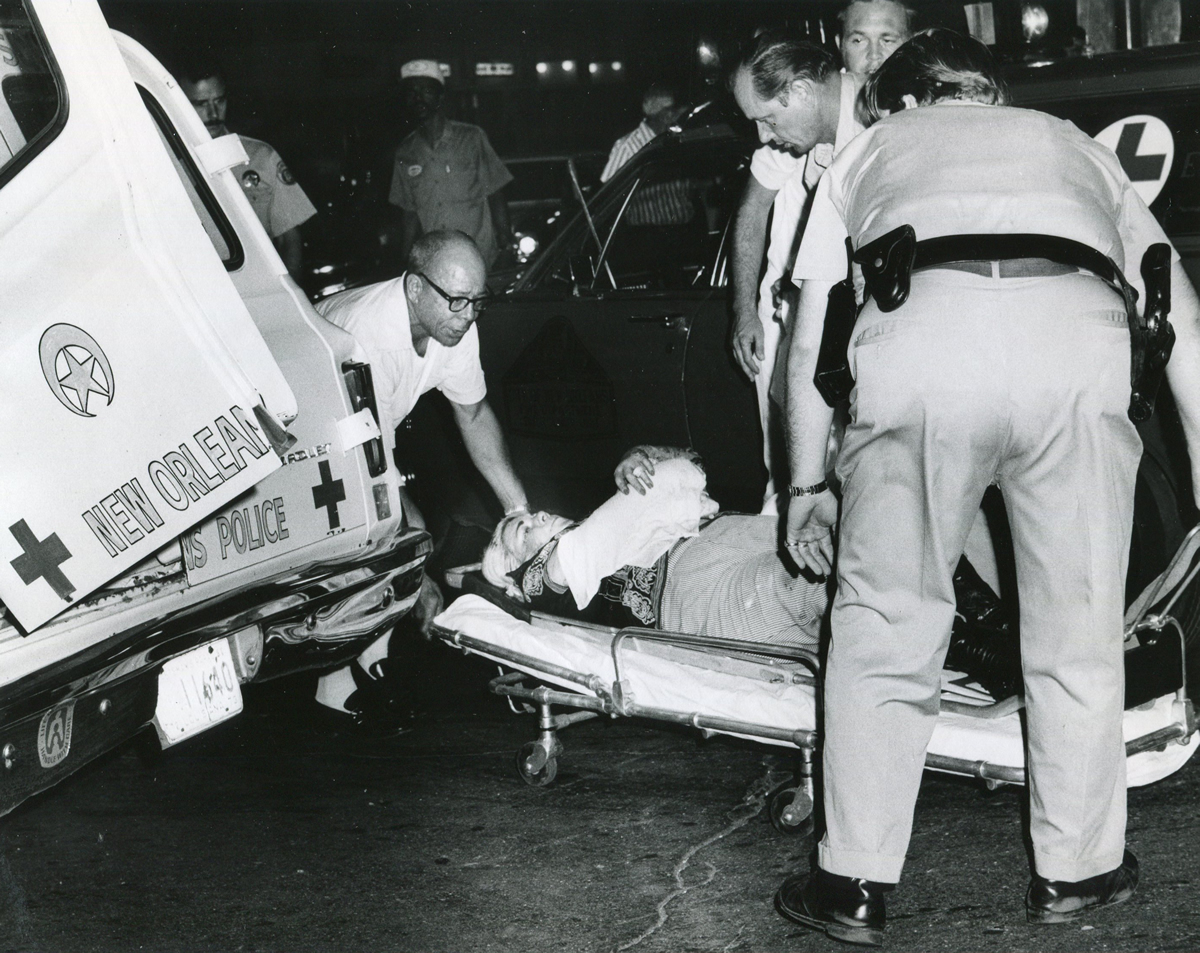 An attitude of nihilism and disavowal descended upon the memory of the UpStairs Lounge victims, goaded by Esteve and fellow gay entrepreneurs who earned their keep via gay patrons drowning their sorrows each night instead of protesting the injustices that kept them drinking.
Into the 1980s, the story of the UpStairs Lounge all but vanished from conversation — with the exception of a few sanctuaries for gay political debate such as the local lesbian bar Charlene's, run by the activist Charlene Schneider.
By 1988, the 15th anniversary of the fire, the UpStairs Lounge narrative comprised little more than a call for better fire codes and indoor sprinklers. UpStairs Lounge survivor Stewart Butler summed it up: "A tragedy that, as far as I know, no good came of."
Finally, in 1991, at Stewart Butler and Charlene Schneider's nudging, the UpStairs Lounge story became aligned with the crusade of liberated gays and lesbians seeking equal rights in Louisiana. The halls of power responded with intermittent progress. The New Orleans City Council, horrified by the story but not yet ready to take its look in the mirror, enacted an anti-discrimination ordinance protecting gays and lesbians in housing, employment, and public accommodations that Dec. 12 — more than 18 years after the fire.
"I believe the fire was the catalyst for the anger to bring us all to the table," Schneider told The Times-Picayune, a tacit rebuke to Esteve's strategy of silent accommodation. Even Esteve seemed to change his stance with time, granting a full interview with the first UpStairs Lounge scholar Johnny Townsend sometime around 1989.
Most of the figures in this historic tale are now deceased. What's left is an enduring story that refused to go gently. The story now echoes around the world — a musical about the UpStairs Lounge fire recently played in Tokyo, translating the gay underworld of the 1973 French Quarter for Japanese audiences.
When I finished my presentation to the City Council last June, I looked up to see the seven council members in tears. Unanimously, they approved a resolution acknowledging the historic failures of city leaders in the wake of the UpStairs Lounge fire.
Council members personally apologized to UpStairs Lounge families and survivors seated in the chamber in a symbolic act that, though it could not bring back those who died, still mattered greatly to those whose pain had been denied, leaving them to grieve alone. At long last, official silence and indifference gave way to heartfelt words of healing.
The way Americans remember the past is an active, ongoing process. Our collective memory is malleable, but it matters because it speaks volumes about our maturity as a people, how we acknowledge the past's influence in our lives, and how it shapes the examples we set for our youth. Do we grapple with difficult truths, or do we duck accountability by defaulting to nostalgia and bluster? Or worse, do we simply ignore the past until it fades into a black hole of ignorance and indifference?
I believe that a factual retelling of the UpStairs Lounge tragedy — and how, 50 years onward, it became known internationally — resonates beyond our current divides. It reminds queer and non-queer Americans that ignoring the past holds back the present, and that silence is no cure for what ails a participatory nation.
Silence isolates. Silence gaslights and shrouds. It preserves the power structures that scapegoat the disempowered.
Solidarity, on the other hand, unites. Solidarity illuminates a path forward together. Above all, solidarity transforms the downtrodden into a resounding chorus of citizens — in the spirit of voices who once gathered 'round a white baby grand piano and sang, joyfully and loudly, "United We Stand."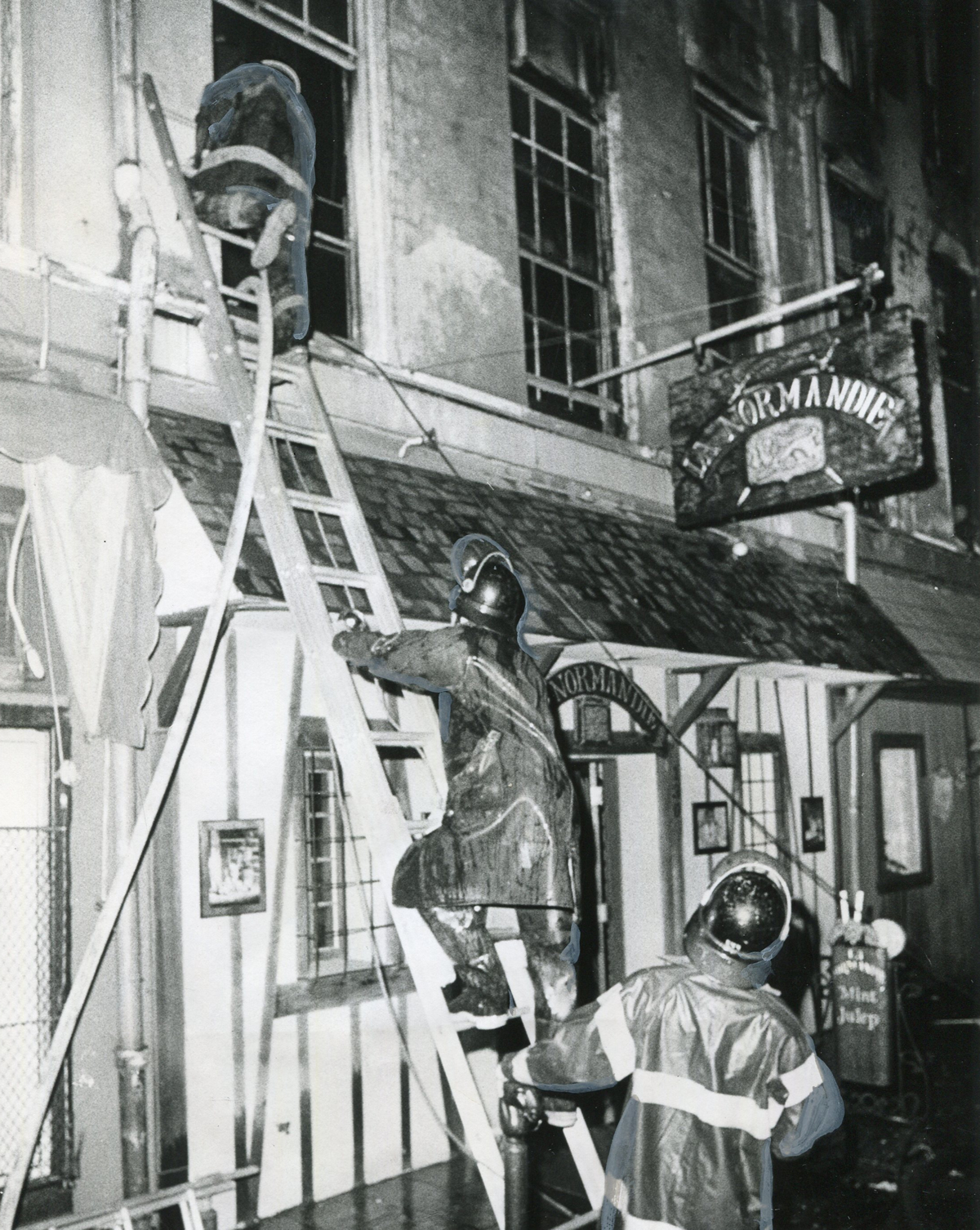 Robert W. Fieseler is a New Orleans-based journalist and the author of "Tinderbox: the Untold Story of the Up Stairs Lounge Fire and the Rise of Gay Liberation."
Top 4 patrick l wojahn political party Synthesized by BSS news
Re-elect Patrick Wojahn for Mayor of College Park
: ggwash.org
: 08/23/2022
: 4.67 (528 vote)
: Unlike many of its fellow towns which host flagship state universities, College Park has not quite known what it wanted to be.
: Maryland's main elections happen in even years, but many of its municipalities vote in odd years. In Prince George's County, cities voting on November 5 are Bowie, College Park, Greenbelt, and Laurel. (Next door in Montgomery County, there's a …
Who is Patrick Wojahn? Political party of Maryland mayor explored
: hitc.com
: 04/15/2023
: 4.58 (253 vote)
: Amid Maryland Mayor Patrick Wojahn's arrest and subsequent resignation, we take a look at the politician's political party.
: Maryland's main elections happen in even years, but many of its municipalities vote in odd years. In Prince George's County, cities voting on November 5 are Bowie, College Park, Greenbelt, and Laurel. (Next door in Montgomery County, there's a …
College Park Mayor Patrick Wojahn elected for third term
: dbknews.com
: 06/27/2023
: 4.33 (545 vote)
: He received 1,532 votes, according to the city's Board of Election Supervisors, defeating Nikesha Pancho and Lalzarliani Malsawma. According to …
: Throughout the campaign, Malsawma made repeated homophobic remarks. She said she was driven to run because she "disagree[d]" with Wojahn — who is openly gay — about his vision for the city. She said they don't share the same values, referencing his …
Patrick Wojahn, Democrat, re-elected as College Park, Md., Mayor
: carrollpublishing.com
: 03/08/2023
: 3.99 (546 vote)
: Nov. 8, 2017: College Park, Md., Mayor Patrick Wojahn, Democrat, was re-elected to office as Mayor in a municipal election held yesterday, Tuesday, Nov.
: Throughout the campaign, Malsawma made repeated homophobic remarks. She said she was driven to run because she "disagree[d]" with Wojahn — who is openly gay — about his vision for the city. She said they don't share the same values, referencing his …