Olivia Rodrigo stars in High School Musical: The Musical: The Series Season 2, coming out May 14, but some might not know that she was in an episode of New Girl. Rodrigo might have begun on the Disney Channel, but she also was on the Fox hit comedy as well. Rodrigo is currently prepping for her first album release — Sour on May 21. However, fans might want to look back on her early acting career show appearance.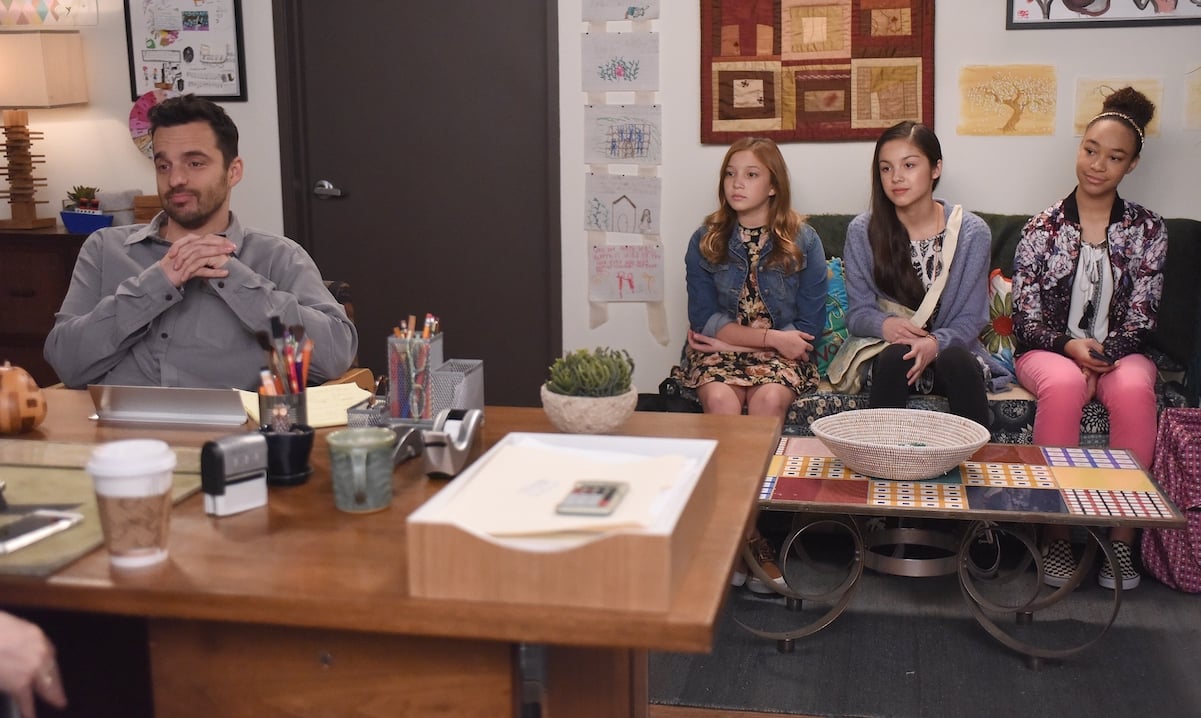 Olivia Rodrigo started her acting career on the Disney Channel
Rodrigo started her longterm relationship with Disney television with Bizaardvark in 2016. She played the character of Paige Olvera for three years and three seasons. She starred on the show alongside Madison Hu, DeVore Ledridge, and Ethan Wacker. YouTuber Jake Paul also was in the show, but only for the first two years.
While Rodrigo was working on Bizaardvark, she also had another sitcom appearance. Her New Girl episode was in 2017.
Olivia Rodrigo guest-starred in an episode of 'New Girl' on Fox
The Disney Channel star took her talents to New Girl. She portrayed Terrinea in the episode "Young Adult."
Rodrigo played one of Jess Day's (Zooey Deschanel) students in the 2017 episode. Jess tried to impress her students by introducing them to her roommate Nick Miller (Jake Johnson). Jess' plan worked — Terrinea and her friends thought Jess was instantly cooler after meeting Nick. Her character nicknamed Jess "PJ," which was an acronym for Principal Jess.
Rodrigo acted with Johnson and Deschanel in her New Girl scenes.
She now stars in 'High School Musical: The Musical: The Series'
A couple of years after her New Girl episode, and in the same year that Bizaardvark ended, Rodrigo starred as Nini Salazar-Roberts in High School Musical: The Musical: The Series. Her character was similar to Gabriella Montez and Nini even played her in her school's production of High School Musical.
Season 2 of HSMTMTS comes out on May 14. It is highly anticipated since it will be two years since the first season's release.
Rodrigo became a household name in January 2021. At this time, she released her first single "drivers license." The song was a viral hit. It launched Rodrigo into Disney musical stardom reminiscent of Miley Cyrus, Demi Lovato, and Selena Gomez in their early Disney days. All three of them still have successful singing careers, more than a decade later.
Rodrigo's second single, "deja vu," also performed well on charts and became a fan favorite. Her debut album, Sour, will come out on May 21. she has already announced the track titles for the much-anticipated body of work. Rodrigo has talked about her musical influences including Taylor Swift, Lorde, and Cardi B.
We can't wait to see the next season of High School Musical: The Musical: The Series, and what else Rodrigo does with her acting career in the future.
You can stream High School Musical: The Musical: The Series on Disney+ and New Girl on Netflix.