Nicole Kidman belongs way up on that not-so-long list of the greatest Hollywood actresses of our times. She has achieved this status with her inspiring performances in several wonderful films, taking on meaty, often bold roles in order to push herself to the extent of her talents. Additionally, she happens to be one of the most beautiful people to ever have walked the face of the Earth. On our list here, we look towards ranking some of her sexiest ever performances (by looking into specific scenes from her films), carefully picked from an illustrious career that's over 30 years old now. The list includes some of the most steamiest scenes she has done. While there are several movies where you can find Nicole Kidman nude or sexy, this list mostly deals with movies where she was her sensual best. So, if you are looking for hottest naked Nicole Kidman pics or her topless photos, you might have to look somewhere else.
10. Billy Bathgate (1991)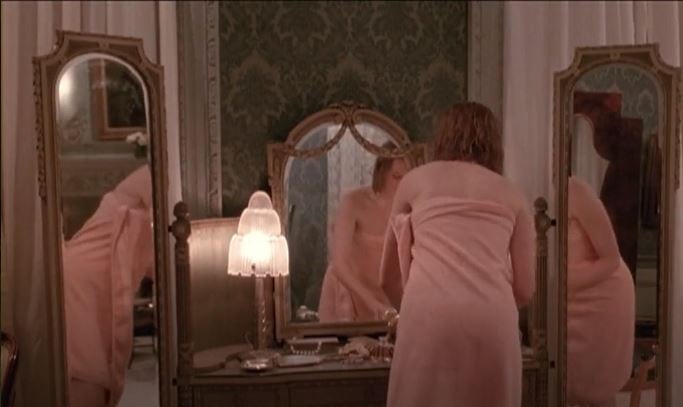 Though only a couple of seconds long, this one scene has gone on to become iconic because it was the first of a few times that Kidman went completely nude in front of the camera, and the mirrors helped pick up every bit of her for the viewers to see. There are a couple other such scenes as well in this rather off-beat crime drama, reminiscent of a neo-noir, and though it isn't the most well-made of its kind (in my opinion), there's an added aura of sexiness to Kidman's character as she portrays something of a femme fatale.
Read More: Actresses Who Went Fully Nude
9. Dead Calm (1989)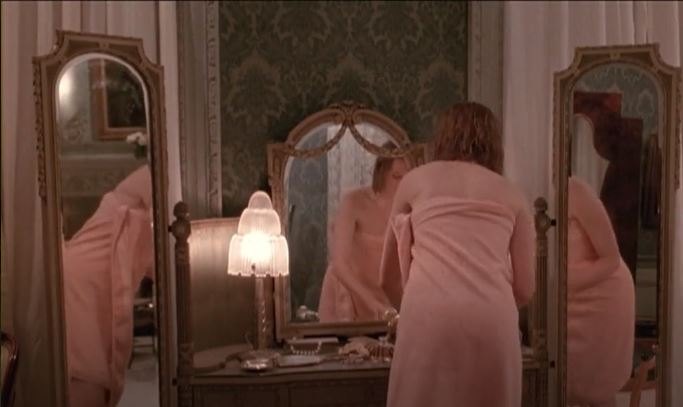 I like this popular scene because of how steamy it is while being relatively quick and motionless. In a psychological thriller that I feel is quite underrated, there are moments of tension captured quite racily, which makes this passionate little scene that much more effective thanks to its contrasting distinction, with Kidman's clothes being ripped apart as she has sex on the floor, for a whole of about 30 seconds before she excuses herself to the bathroom. Most of it happens in one place, with minimal movements, in both action and camera.
Read More: Best Incest Movies
8. Windrider (1986)
I'm not the biggest fan of 'Windrider', but I do think its pivotal sex scene is both the film's strong point as well as one of Kidman's sexiest film scenes. Though it doesn't go well at all with the romcom feel of the rest of the picture, with the music and slow-motion paving way for a heightened sense of cinematic intimacy, there's something about this particular scene that makes it work. Kidman's early morning walk out on the following day has become quite infamous, and so I'd count it in as well when I judge all 2 minutes of this sequence. Shame that I found the film unbearable, though.
Read More: Best NC-17 Movies
7. Birth (2004)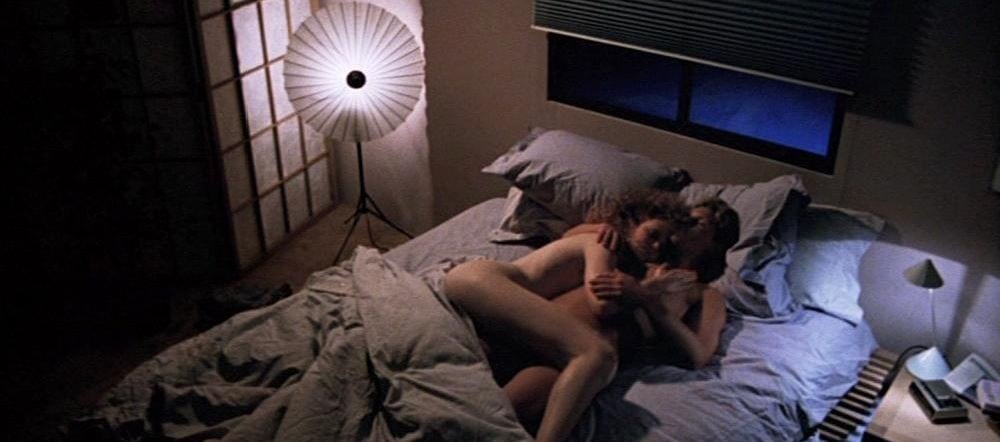 The scene I'm referring to doesn't show a lot of skin, but it still manages to stimulate with its brilliant use of silence. The top shot moves further back to reveal the entirety of an intercourse, where dialogues are reduced to mere whispers and no other action is focused upon. It's a single, unbroken, minute-long take, and in it, you can sense some filmmaking brilliance, mostly in connection with what you can capture without showing much. I really like this scene, and it's embedded in an equally intriguing film, one that I think deserves more love than what it presently gets.
Read More: Richest Actors of the World
6. Malice (1993)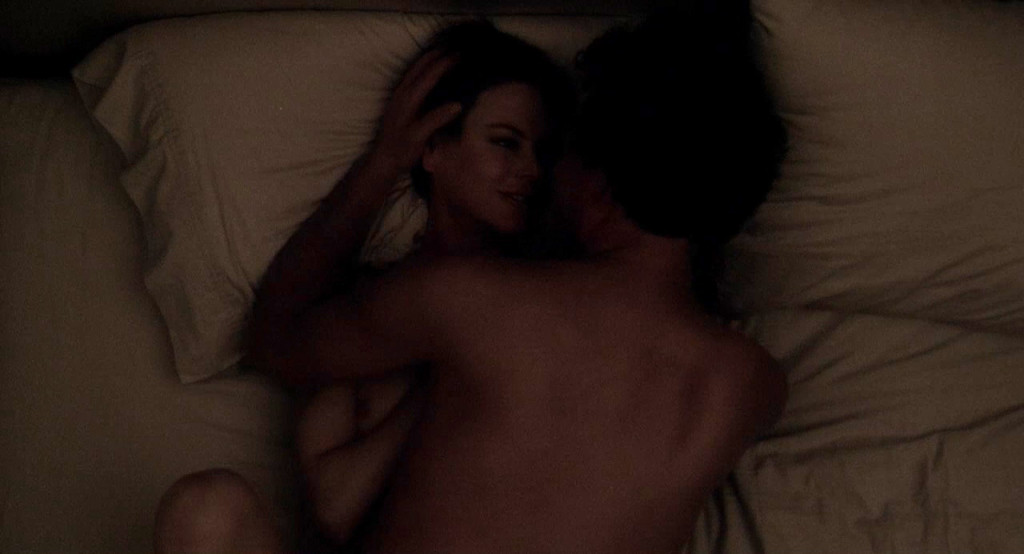 If anything, 'Malice' is highly watchable and for the most part, entertaining. Another neo-noir film in Kidman's book, the sex scene here starts off with Bill Pullman – in bed with Nicole Kidman on top of him – pointing out a strange young man by the opposite window who continues to stare into their room without wavering once, something that gives him the creeps. Brushing it aside, the couple make love in a scene that is lit in the genre's trademark style, making it all the more dark, seductive, shadowy, and of course, atmospheric.
Read More: Best Torture Porn Movies
5. Cold Mountain (2003)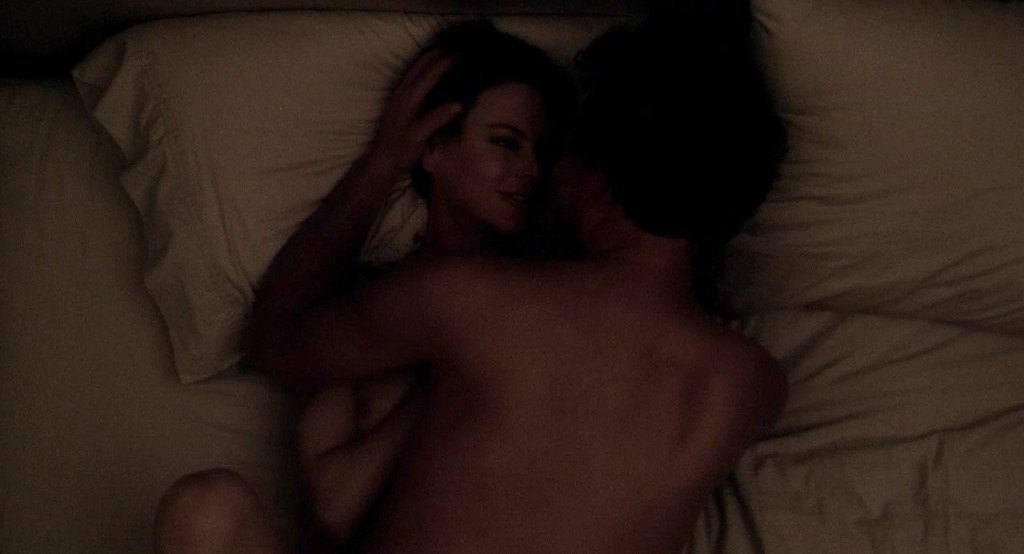 The story of 'Cold Mountain' takes place during the American Civil War, and the scene in question is one of the tightest, closest, and hottest Kidman has ever done. Being borderline explicit with some of the actions that take place, the moment sees the two partners strip out of their ancient clothes (although, mind you, not completely) and partake in rich, atmospheric, near-suffocating sex. The music in the background helps to further elevate this scene, and its intimate shooting style proves to be quite effective as well.
Read More: Lesbian Sex Scenes in Movies
4. The Human Stain (2003)
Nicole Kidman's character dances around sexily for Anthony Hopkins', stripping off garment by garment as she twirls around. The scene is cut together in an interesting pattern, as Kidman says "you're way too young for me" to the much older man she is trying to excite. The couple then proceeds to have sex – in a scene that is lit quite nicely – until they are halted halfway by sounds coming from outside the house, that Kidman identifies as indications of her ex-husband's arrival.
Read More: Most Disturbing Sex Scenes in Movies
3. Fur: An Imaginary Tale of Diane Arbus (2006)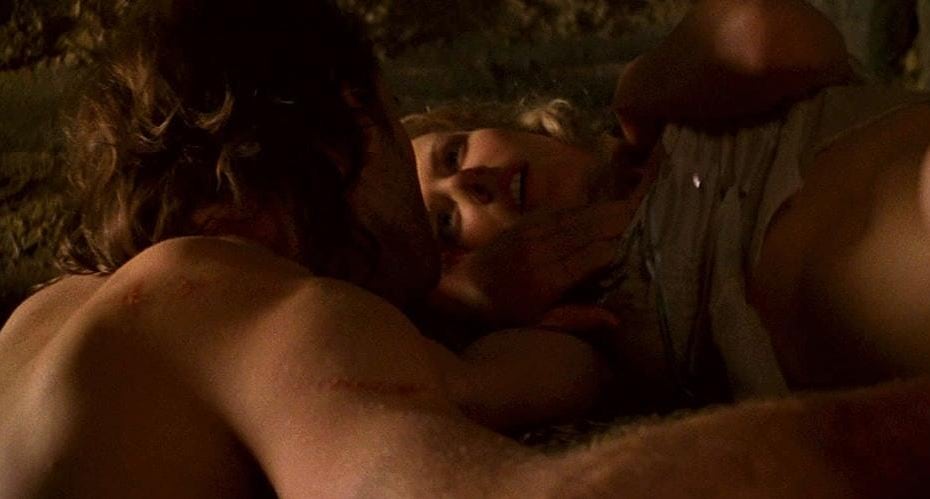 The sex scene in this film takes place in a room wrapped in blue wallpaper. 'Fur' on its own is a very pleasing film, aesthetically speaking, and there's this heightened sense of expression in most shots, actions, and locations. Maybe that's what led me to enjoy this lovemaking scene more than the many others she did during her career. I like how close and intimate it is, with great performances and a sexually arousing touch to the mise-en-scene on the whole. Lots to praise here, I'll leave the rest up to you.
Read More: Disturbing Movies About Sex Trafficking
2. Hemmingway and Gellhorn (2012)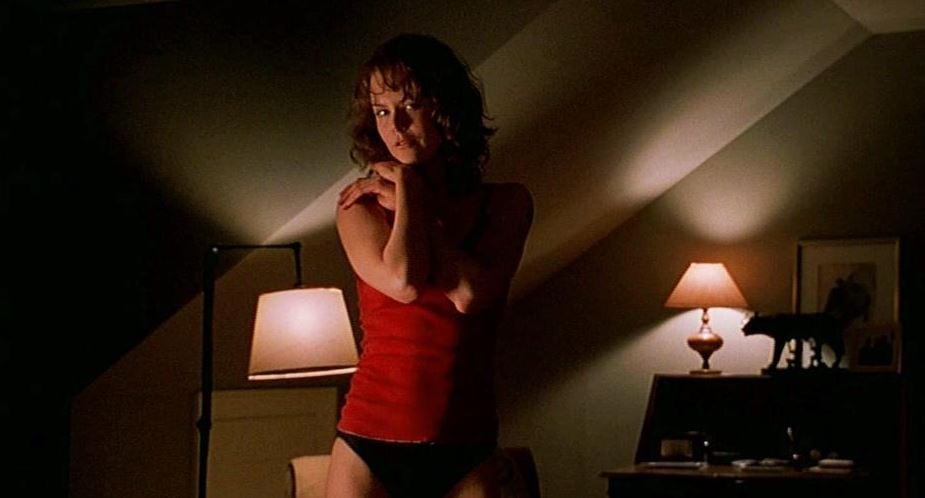 It's the whole deal, this scene. While a fire seems to be burning outside, Clive Owen and Nicole Kidman's characters have wild, racy, steamy hot sex on the bed, and it truly is glorious. The act is depicted so very realistically, accentuated by the movements, the expressions, the cinematography, the editing, and of course, the performances. As far as sex is given consideration, 'Hemmingway and Gellhorn' probably covers the best of Kidman's sexy scenes under that criterion.
Read More: Romantic Movies About Sex
1. Eyes Wide Shut (1999)
Stanley Kubrick's 'Eyes Wide Shut' is an erotic drama, and one of the greatest films of all time. While Kidman has several nude scenes and clothed sex scenes throughout the film, it is the seductive, alluring bit early on by a mirror that gets my top vote here. There's no sex in this scene, it's just Kidman softly moving from side to side as Tom Cruise comes over and embraces her. I don't know what it is about this half-minute scene that gets me, something about its mood is highly erotic indeed.
Read More: Best Nicole Kidman Movies