Biography
Molly Ephraim is an American TV/ Movie, Theater actress. She is known for her roles- Mandy Baxter in the American Sitcom Last Man Standing(2011-2017), Irene Kelly in The Front Runner (2018),
Molly Ephraim was born on 22nd May 1986 in Philadelphia, Pennsylvania to Nina Zebooker(Mother) & William F. Ephraim(Father). She grew up in Bucks County, Pennsylvania. She has a brother named Max.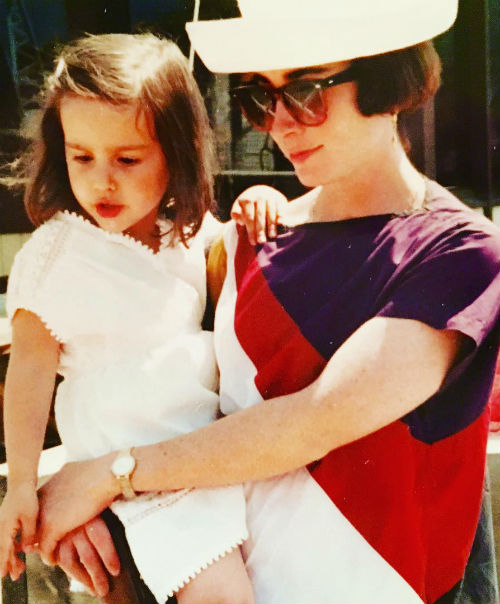 Image: Molly Ephraim with mom in childhood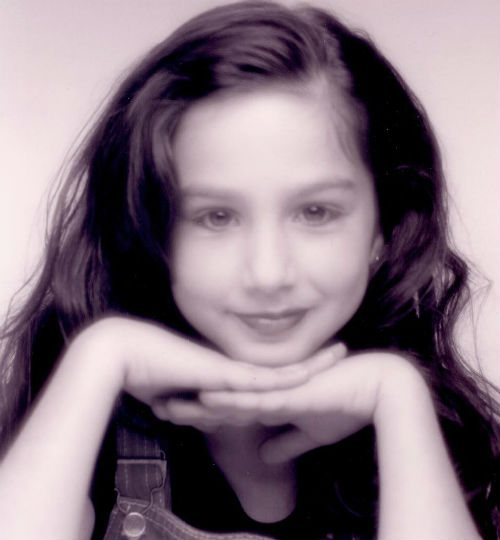 Image: Molly Ephraim childhood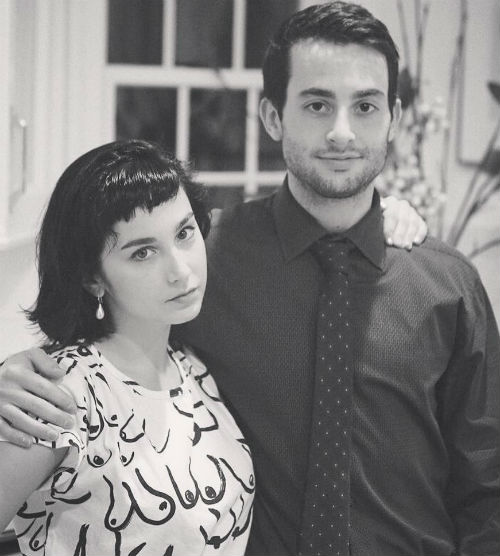 Image: Molly Ephraim with her brother Max Ephraim
Education
Princeton University: She attended Princeton University for her graduation and graduated in 2008. She was a choreographer at the university for the theater troupe (Princeton Triangle Club). she has a B.A in religion.
Boyfriend
Molly Ephraim has a boyfriend (whose name we couldn't find out). She was previously rumored to be in relationship with co-star Christoph Sanders.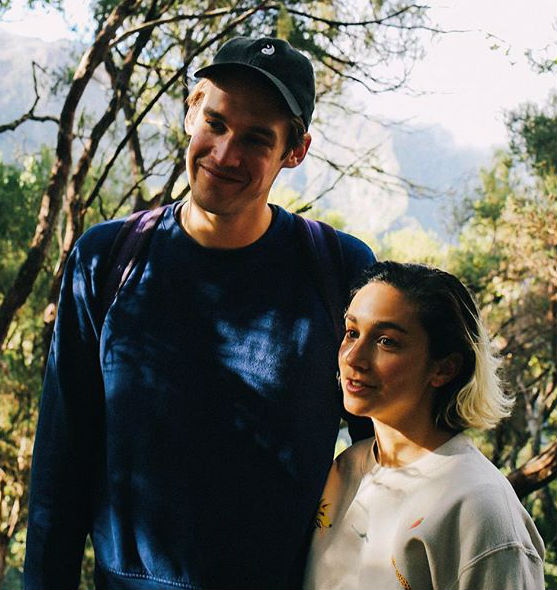 Image: Molly Ephraim & boyfriend
Interesting Facts
She started dancing when she was about 3 or 4.
She is also a singer, but considers it her weak spot.
She got into acting at an early age of around 8 or 9.
Her professional career started at the age of 13.
Ethnicity: She grew up in a Jewish family.
Last Man standing: She has had a long battling career before having a hit with Last Man standing. She appears in the first 6 seasons, the show was cancelled in 2017, but revived again in 2018, she chose to opt out. She had other projects at hand at the time.
Youth Village: She is in the board of directors of the non-profit organization- Youth Village.
She is a humorous person, she likes to be funny around people.
She Worked at a Lingerie Store among other odd jobs after her college for a while, she learned about female human condition, insecurities faced by adult women, which was more information for her young age than she was ready for.
She did babysitting and being a nanny after college on and off depending on her acting career. She likes kids, she liked babysitting.
Pets: She loves pets, has a Pitbull, Mastiff at home. She also has cats for pets, and of course birds. She adopted the pitbull which she found in the dumpster and gave it a home, she calls him Mr. Lunch.
Graduation Thesis: For her thesis she covered female figures in Hinduism and Buddhism.
Birdwatching: Molly likes Birdwatching, (she is an old soul) scarlet tanager is her favorite bird.
She had setup bird feeders outside the sets of 'Last Man Standing' to many co-actors' dismay.
When she first started acting in films she would speak very loudly forgetting she was not on broadway now and that microphones will pick up the sound.
When asked about her ever youthful look she joked- "I moisturize and use sun screens."
She is pro LGBT.
Political leaning: She supported Hilary Clinton for the presidency in 2016.
Godson: She has a godson named 'Ocea', he likes her birds & dancing.
If there was a 'Last man standing' in the world, she would want it to be Steve Jobs.
She has some facial resemblances with comedian Sarah Silverman & Audrey Hepburn.
Social Media: She quit Facebook & Twitter in October 2018. Still posts frequently on her Instagram
Photography: She loves taking pictures of sceneries- oceans, skies, forests.. She often posts them online on her instagram profile.
René Magritte: Belgian Surrealist artist is her favorite artist [4]
Career- Filmography
Molly's interest in acting began at the age of 6, she has been appearing in shows since then. In her youth she took to theaters.
Bucks County Playhouse: She performed in shows at the playhouse a child.
Prince Music Theater: She used to perform in plays while at the Princeton University
Arden Theatre Company: As a teenager she acted in the Arden Theatre Company in Philadelphia.
Singing: She has performed in numerous soundtracks of her TV series- "Last Man Standing", as well as in the movie "College Road Trip"
Movies List
The Front Runner(2018)-Irene Kelly
Parked(2017) (TV)- Lorraine
Gravy(2015)- Cricket
Paranormal Activity: The Marked Ones(2014)- Ali Rey
Paranormal Activity(2012)- Ali Rey
The Wonderful Maladys(2010)- Emo Girl
College Road Trip(2008)- Wendy Greenhut
TV Series List
Modern Family(2019)- Libby
The Act(2019)- Gypsy's lawyer
Casual(2018)- Jess
Halt and Catch Fire(2017)- Alexa Vonn
Brockmire(2017-)- Bartender
Last Man Standing(2011-2017)- Mandy Baxter
Now We're Talking(2016)- Michelle
It Could Be Worse(2014)- Alison
Royal Pains(2009)- Beth Samuels
Law & Order(2008)- Anne-Marie Liscomb
Hench at Home(2003)- Ally Hench
Stage/ Theater/ Broadway/ Off-broadway
Bad Jews(2015)- Daphna Feygenbaum (at Geffen Playhouse,Los Angeles by Joshua Harmon)
The Diary of Anne Frank(2014)- Anne Frank (at the Westport Country Playhouse)
End Days(2009)- Rachel Stein (at the Ensemble Studio Theatre)
The 25th Annual Putnam County Spelling Bee(2008)- Olive (at the Barrington Stage Company, North Shore Music Theatre, by Jeremy Dobrish)
Fiddler on the Roof (2004)- Bielke
Into the Woods(2002)- Little Red Riding Hood (Arden Theater)
The Snow Queen(1999)- (at Prince Music Theater, Philadelphia)
Others
Sleep Attack (2012) (Short)- Claire
Awards
2002: Drama League Award nomination for her role in Into the Woods(2002)
She was nominated for Barrymore Award.
Quotes
I am what I am and I'm not ashamed [2]
Every dog is a therapy dog. [3]
Sources
Molly Ephraim wiki
Molly Ephraim on Being herself
Dogs
Magritte forever