Would you like to see some no-makeup pictures of the American singer and songwriter Katy Perry? Read on as you have come to the right place. Katheryn Elizabeth Hudson popularly known as Katy Perry is a famous singer who is well noted for her hit songs like The One That Got Away, Harleys in Hawaii, Dark Horse, Hot N Cold, I Kissed A Girl and Teenage Dream.
Whenever Katy performs, she sets the stage on fire with her powerful and enigmatic presence. Her voice is loved by many people all over the world. Apart from her captivating voice, people also admire her for her gorgeous looks. Over the years, we have seen the musician in some pretty glamorous looks on different occasions.
On the other hand, when Perry is not working on new music, she likes to stay makeup free. She doesn't want her skin to feel suffocated under layers of makeup. We must say, she is blessed with some naturally glowing skin. Continue reading further to catch a glimpse of 10 no-makeup looks of Katy Perry.
Here are the 10 no-makeup pictures of Katy Perry
1. A morning picture
This was the very first time that the world got to see the Chained to the Rhythm singer Katy without any makeup on her face. The morning picture of Perry was clicked by her then-husband Russel Brand. He took this snap of the musician as she was waking up. He uploaded the sans makeup photo of Katy on the social media platform Twitter but later on, he deleted the picture. In the snap, she can be spotted looking a bit confused, what more do you expect from a person who just woke up?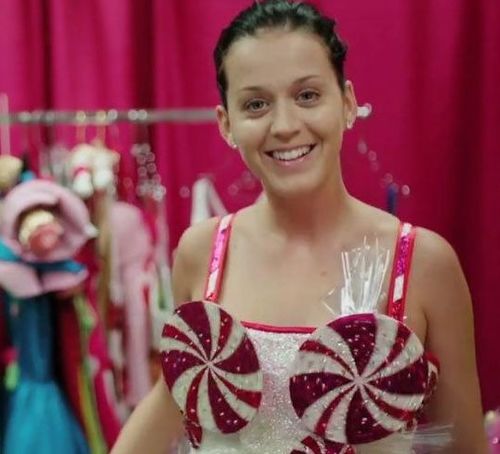 2. A smile is the best makeup any girl can wear
Back in the day, the Queen of Camp rocked many no-makeup looks. Here's one of Perry's makeup-free pictures in which you can see her glowing skin. This photo was taken way back in the year 2012 backstage of her Part of Me Tour. The snap shows her wearing a very shiny dress, meanwhile, she kept her hair in a bun. This is proof that Katy doesn't need lots of makeup to look beautiful, that cute smile of hers is just enough to make our hearts melt.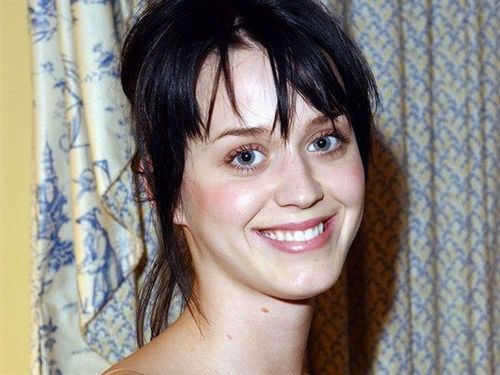 3. Blast from the past
At one point in her life, the American Idol judge liked to step out makeup free very often. In the no-makeup picture shared below, Katy can be snapped looking gorgeous as ever and her pretty smile is like the cherry on the top of the cake. She has a natural cherry-colored blush on her cheeks. The moles on her neck also appear visible in the photograph. Her smile can light up a room full of darkness.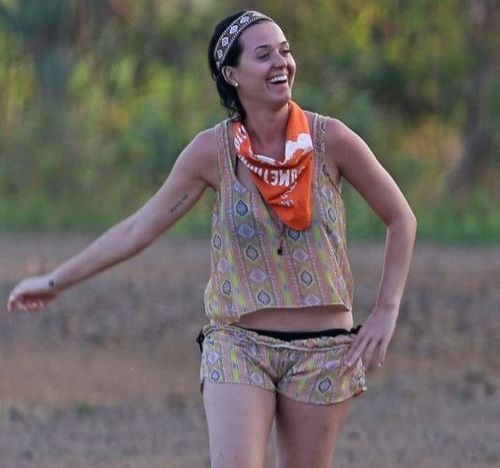 4. Carefree Katy
This sans makeup picture of the This is How We Do singer shows her living in the moment. In this no-makeup photo, she can be spotted enjoying herself. This snap of the musician was taken when she went on a hike with her then-boyfriend John Mayer. It seems like this hike was like a detox for her as she didn't have a sprinkle of makeup on her face and still she looked pretty great. In the picture, she can be seen rocking an all-yellow ensemble. For the hike outing, she sported a yellow printed cotton top with a pair of matching shorts.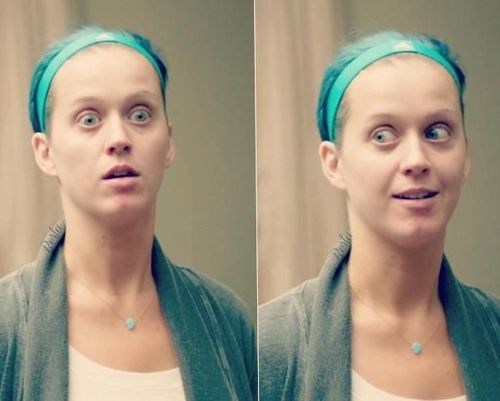 5. Wide eyed Perry
Katy is one of the singers who know how to have fun both on and off the camera. She is a cool, funny, and caring person. This photo of the Teenage Dream hitmaker was clicked by the paps and she was caught off-guard at that time. This no-makeup photo of the artist proves that she is not afraid of getting photographed without a hint of makeup on her face and she is a natural beauty.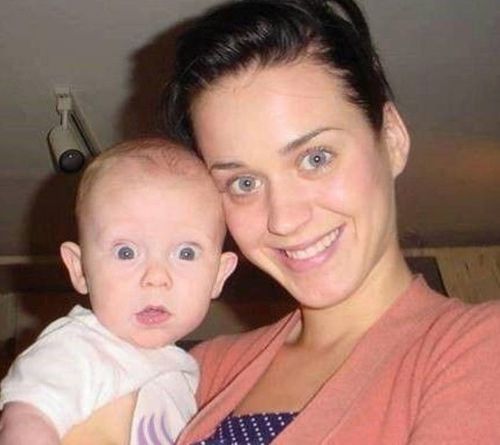 6. A doting aunt
In this picture, the Cry About It Later singer can be seen holding her sister's baby. We must say Perry and her sister's baby both have the same big blue eyes. For those of you who are unaware, let us share with you, Katy had helped deliver this baby in a friend's living room. And now, Perry is a proud mom of a baby girl named Daisy Dove. She welcomed her daughter with her actor beau Orlando Bloom in 2020.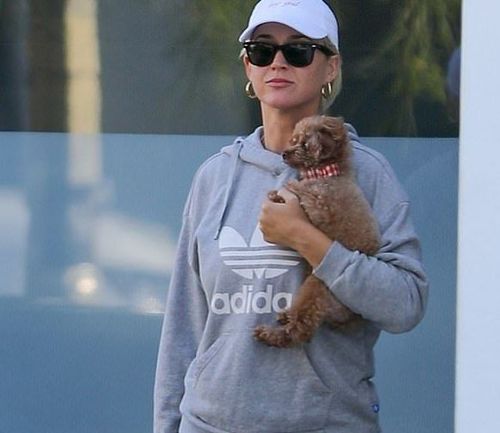 7. Out for the day
The paps took this no-makeup picture of Katy Perry when she was seen out and about in public in the year 2020. She was spotted leaving her office with her cute dog at that time with her cute pup in one hand, meanwhile, she had a red bag in the other hand. For the outing, she opted for a gray and white Adidas sweatshirt with matching leggings. She completed her look with black and white striped sneakers, a red purse, and a white "Hey Girl" baseball cap.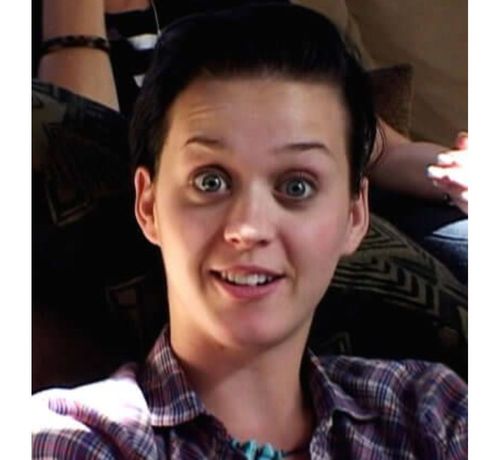 8. Surprised Katy
Katy Perry without makeup looks as beautiful as always. There are times when the celebs also get surprised by the paps. This no-makeup photo of the Hey Hey Hey singer made it to a lot of magazines, tabloids, and blogs among others. This snap puts her alluring beauty on display.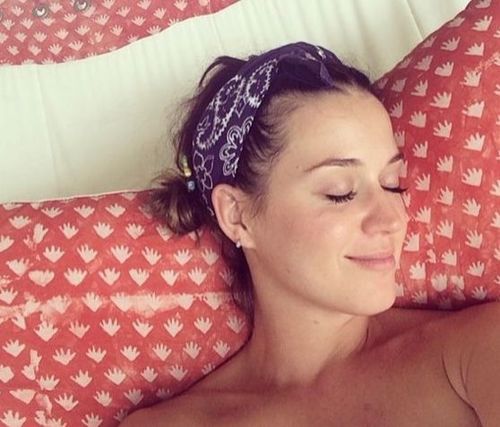 9. Holiday vibes
Katy took this picture of herself when she was on a relaxed summer holiday. In the sans makeup photo, she can be seen chilling on a hammock. The picture shows the singer at ease and her skin is glowing. This vacation snap is enough to give us holiday goals.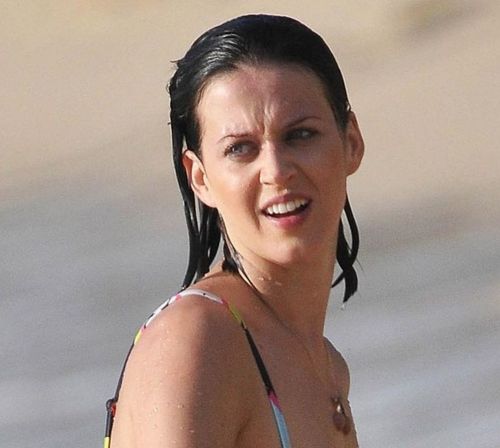 10. Beach days
When we talk about the summer holidays, how can we not post a no-makeup picture of the Where We Started singer from a beach day? This sans makeup photo of the mom of one was clicked while she enjoyed a dip in the ocean. Her skin looks more radiant than ever.
Which is your favorite Katy Perry song? Kindly let us know your thoughts on the same in the comments section below. Don't forget to stay tuned with us for the latest updates from the world.