Brian Bonsall is an American-born rock singer, guitarist, and retired child actor. Many people know him as Andrew Keaton from the NBC sitcom known as Family Ties. The show aired between 1982 and 1989.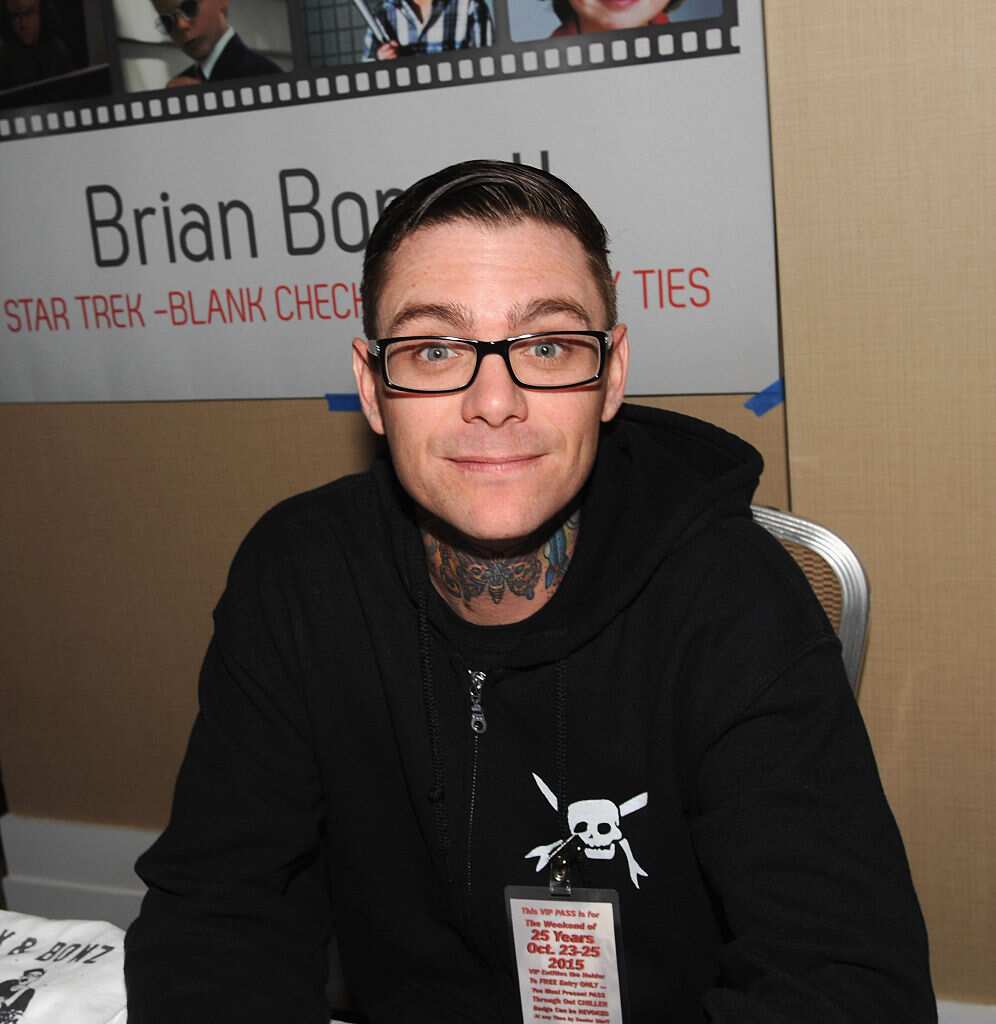 Brian's fame increased after he played the role of Alexander Rozhenko in Star Trek: The Next Generation. Alexander is the son of Worf and K'ehleyr in the show.
Brian Bonsall profile summary
Full name: Brian Eric Bonsall
Date of birth: 3rd December 1981
Place of birth: Torrance, California, USA
Age: 39 years (as of 2020)
Nationality: American
Ethnicity: White
Marital status: Married
Spouse: Courtney Tuck
Profession: Actor, musician
Brian Bonsall net worth: $5,000
Brian Bonsall biography
Brian Bonsall actor was born on 3rd December 1981 in Torrance, California, USA. He is the son of Garth Bonsall and Kathleen nee Coleman. His parents separated after which Kathleen remarried. The actor has not offered any information about his siblings.
Brian spent part of his childhood with his mother and stepfather in Stone, Colorado. He attended Boulder High School and graduated in 2000.
Acting career
Brian began his career in 1986 by playing the role of Andy in the sitcom Family Ties. His role in this show made him bag three Young Artist Awards. In 1992, he made his debut in the film by starring in the Horror movie known as Mikey.
He starred as a young demonic boy who killed his parents. Brian Bonsall movies range from comedy, adventure and thrillers, among others.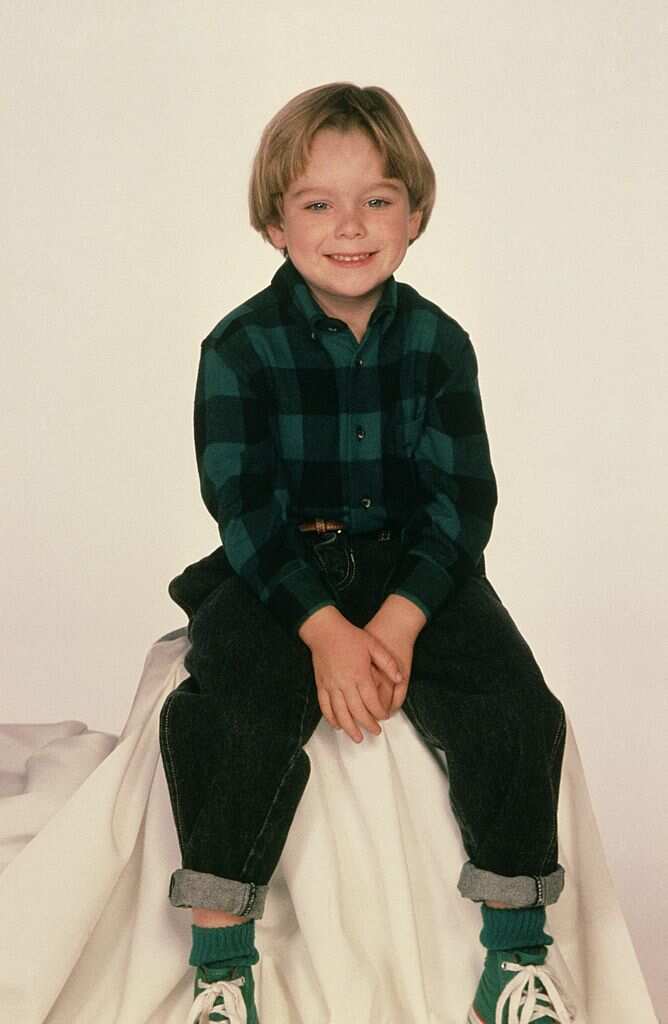 Brian Bonsall movies and TV shows include:
1986 to 1989 – Family Ties as Andrew Keaton
1988 – Mickey's 60th Birthday as Andy Keaton
1988 – Go Toward the Light as Zack
1988 – Day by Day as Andrew Keaton
1989 – Do You Know the Muffin Man? As Teddy Dollison
1989 – Booker as Billy
1989 – On the Television as Googie Chowder
1989 – The Super Mario Bros. Super Show! As Brain
1990 – Mother Goose Rock 'n' Rhyme as Michael
1990 – Angel of Death as Josh
1990 – Married People as Brian
1991 – The Young Riders
1991 – Shades of LA as Andy Makowski
1991 – Parker Lewis Can't Lose as Andrew Keaton
1991 – False Arrest as Jason Lukezic
1992 to 1994 – Star Trek: The Next Generation as Alexander Rozhenko
1992 – Mikey as Mikey Holt
1993 – Distant Cousins as Alex Sullivan
1993 – Father Hood as Eddie Charles
1994 – Blank Check as Preston Waters
1994 – Father and Scout as Michael
1994 – Lily in Winter as Michael Towler
Music career
Brian left his acting career in 1995 to join the music industry by forming a music band together with his friends. Brian Bonsall band was known as Late Bloomers. He has also been a member of two other bands known as Boulder-based Punk Bands Thruster and The Light on Adam's Stereo.
In 2016, the singer made a music tour alongside The Atari's rock band. At the moment, he is a member of the band Sunset Silhouette. Some of his songs include:
The Boys of Summer
San Dimas High School Football Rules
Song #13
In This Diary
Your Boyfriend S*cks
All Soul's Day
The Saddest Song
My Reply
So Long, Astoria
Unopened Letter to the World
The Hero Dies in This One
Takeoff and Landings
I Won't Spend Another Night Alone
Summer '79
Looking Back on Today
Summer Wind Was Always Our Song
Eight of Nine
IOU One Galaxy
The Night That the Lights Went Out in NYC
Radio #2
I Remember You
Teenage Riot
The Last Song I Will Ever Write About a Girl
All You Can Ever Learn Is What You Already Know
The Radio Still S*cks
1*15*96
NeilHouse
Broken Promise Ring
Not Capable of Love
Losing Streak
The Graveyard of the Atlantic
Giving Up On Love
Awards and nominations
Brian has managed to bag the following awards and nominations due to his excellence in the film industry:
1988 – Young Artist Award for Best Young Actor under Ten Years of Age in Television or Motion Pictures in the film Family Ties (Winner)
1989 – Young Artist Award for the Best Young Actor Under Nine Years of Age in the movie Family Ties (Winner)
1990 – Young Artist Award for the Best Young Actor Starring in a TV Movie, Pilot or Special in the film Do You Know the Muffin Man? (Nominee)
1990 – Young Artist Award for the Outstanding Performance by an Actor Under Nine Years of Age in the film Family Ties (Winner)
Wife and kids
Brian is the husband of Courtney Tuck. The duo tied the knot on 21st October 2017. In August 2019, Brian and Courtney welcomed their first baby boy named Oliver.
Brian Bonsall tattoos
The singer has many tattoos inked on his body. Brian's tattoos include the words Amino, and Guns on his knuckles. There is a large gothic style engraved on his abdomen.
He has three other tattoos on his neck which include a large butterfly in the middle, and two ammo casings on the right side. He also has several other tattoos on both arms.
Brian Bonsall arrested
The singer has been arrested on different occasion for different reasons as follows:
28th March 2007 – Charges of assaulting his girlfriend and sentenced to two years of probation.
7th December 2009 – Third-degree assault.
February 2010 – Charges of using mar*juana in violation of his release terms and thus was sentenced to two years probation in April 2010.
Net worth
As of 2020, the actor has a net worth of around $5,000.
Brian Bonsall today
Where is Brian Bonsall now? The former kid actor is currently taking care of his family and producing more songs. He is not only a proud father but also a loving and caring husband.
Brian Bonsall rose to prominence from his early days as a child actor. Later on, he shifted his career from film to music, and he has continued to be one of the best over the years. Despite numerous encounters with the authorities, he is still a great name in the entertainment industry.
READ ALSO: Erin Murphy biography: Age, twin sister, children, net worth
Legit.ng published a piece that delves deep into the life of Erin Murphy, an American-born actress, writer, and autism advocate. She is famous for playing the role of Tabitha in the TV sitcom Bewitched.
The actress has also served as an acting tutor, casting director, fashion stylist, make-up artist, and motivational speaker.
Source: Legit.ng