Audrey Hepburn and Katharine Hepburn were both part of the "Old Hollywood" era in film and television. And both had classics under their belts.
Both women worked actively in an industry where family dynasties are not an uncommon occurrence. But did these two screen legends share the same show business bloodline?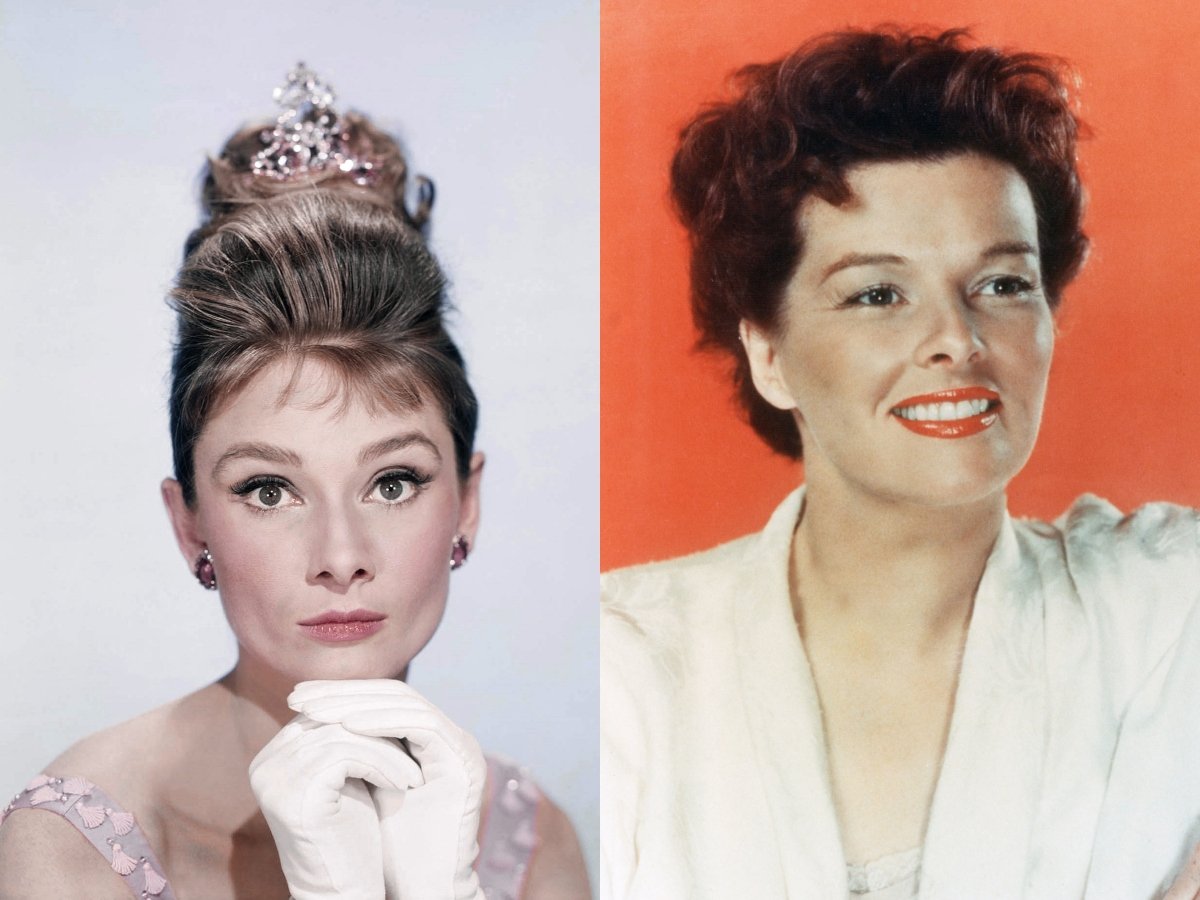 Katharine Hepburn was bit by the acting bug in college
Katharine Hepburn was born in Connecticut in 1907, the second of six children. As a student at Bryn Mawr College in Pennsylvania, Hepburn got into theater, per Biography.com. After graduating with a history degree, her interest in acting took off and she was soon on Broadway where she was discovered by a movie scout.
Her career in film began in 1932, and Hepburn went on to earn four Academy Awards. During her run, she starred alongside notables such as Cary Grant, Spencer Tracy, and Humphrey Bogart.
Hepburn made more than 30 films from 1932 up until her death in 2003. Some of her most famous works include The Philadelphia Story, The African Queen, and Guess Who's Coming to Dinner.
Hepburn still dabbled in theater after becoming a movie star and once took on the role of Coco Chanel in a Broadway musical. She earned a Tony nomination for her performance.
As far as her personal life, she never had any children as she believed having a family would interfere with her career obligations.
Audrey Hepburn was born in Belgium
Audrey Hepburn shot to fame for her role as Holly Golightly in Breakfast at Tiffany's, playing a character inspired by Coco Chanel. The British actress was born as Audrey Kathleen Ruston in Brussels, Belgium and her family split their time between there and London.
According to the biography, Dutch Girl: Audrey Hepburn and World War II, Hepburn's father James Victor Ruston told her mother that he was descended from a British earl named James Hepburn. At times, the family would informally adopt usage of the name Hepburn.
Hepburn jumped into acting in London in the 1940s, but by the early 1950s, she came to the U.S. to try Hollywood. But before she crossed the pond, she officially changed her last name from Ruston to Hepburn, and it became more than a stage name.
Like Katharine Hepburn, Audrey went on to headline films with well-known leading men such as Gregory Peck, Humphrey Bogart, Cary Grant, and Mel Ferrer. She went on to marry Ferrer in 1954, and they had one child — Sean Hepburn Ferrer — before divorcing in 1968.
Hepburn later remarried and had another child before retiring from acting for motherhood and humanitarian work. She died at her home in Switzerland in 1993.
Audrey Hepburn and Katharine Hepburn have no direct relation
Though the Hepburn surname has roots in Scotland and England, there's no family connection between the two Hollywood icons who share the same last name.
Audrey Hepburn and Katharine Hepburn left their marks in film history and in many ways, were fashion influences too. Though they're often compared for their acting skills, the two ladies never worked together on a movie.