Adam Sandler is, to many, a very important part of the pop culture landscape. Sandler first rose to fame as a performer on Saturday Night Live, belting out unique songs that amused and delighted viewers. After Sandler left SNL, he began work on a series of comedy films, working hard to build a brand that would stand the test of time.
To this day, Sandler remains active in Hollywood, writing, producing, and directing films that appeal to his thousands of fans around the world. While Sandler hasn't always pleased the critics, there's no doubt that he's done things his way — including creating very specific names for his on-screen girlfriends.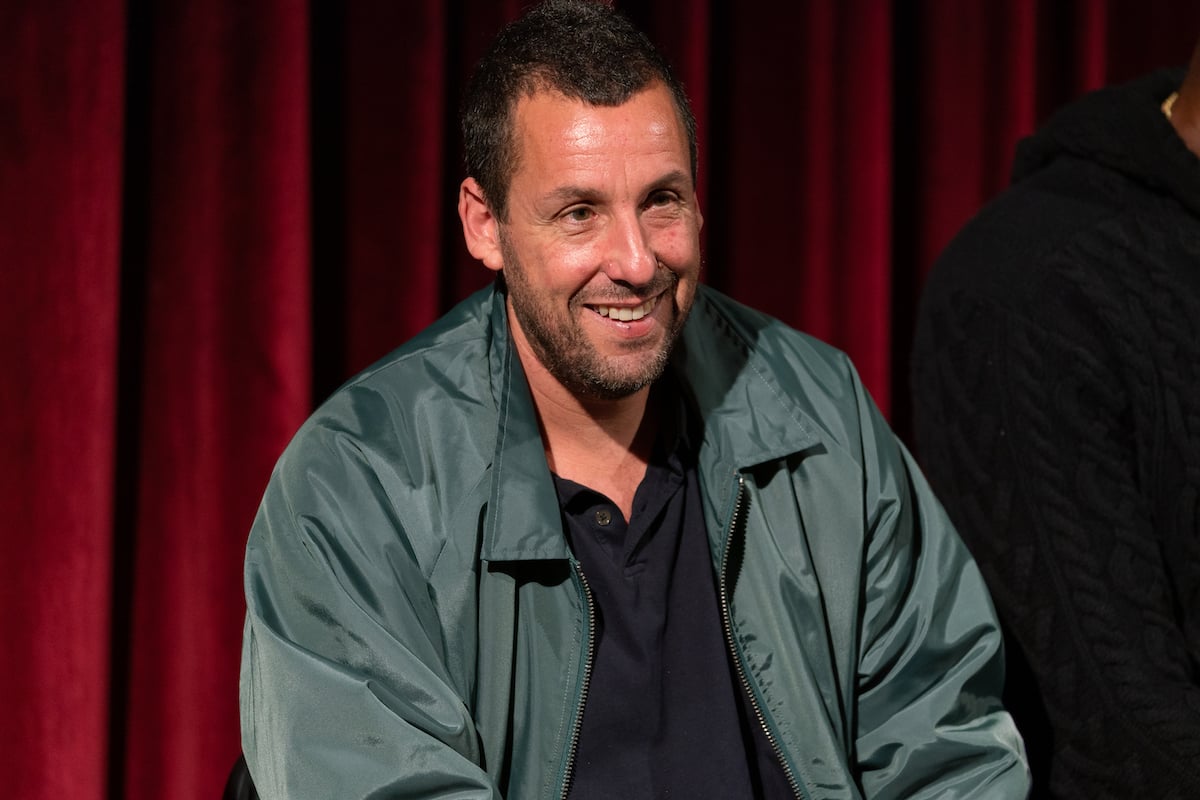 Adam Sandler has produced a lot of cult-classic films
Sandler's first few major roles made an impression, with Billy Madison being an immediate standout. He followed that 1995 film up with Happy Gilmore, where Sandler played a childlike ice hockey player who discovers an innate talent for golf.
These days, Happy Gilmore remains one of Sandler's best-loved films, a sports comedy that resonates with those who love golf, as well as those who appreciate slapstick comedy. A few of Sandler's other late nineties hits include The Waterboy, The Wedding Singer, and Big Daddy.
Sandler continued into the 2000s, releasing films through his production company Happy Madison, which he founded in 1999. The release of movies like Mr. Deeds, 50 First Dates, and Grown Ups only served to cement Sandler's status as a comedy icon.
Still, not everyone has praised Sandler's work or his habit of creating characters who are often profoundly immature. Sandler has been critically panned throughout his career and has three Golden Raspberry Awards, designed to award truly terrible acting.
Why do many of Adam Sandler's on-screen love interests have 'V' names?
In addition to Sandler's penchant for childlike characters, there are a few other definite Sandler signatures. Sandler likes to work with many of the same people, including his former Saturday Night Live co-stars David Spade, Chris Rock, and Jon Lovitz.
Another one of Sandler's trademarks, according to a report by Looper, is the director's penchant for giving most of his on-screen girlfriends names starting with "V." From Veronica Vaughn to Vicki Vallencourt, there is a definite pattern with most of the female characters that Sandler creates — at least, with many of the ones that he has movie romances with.
Some fans on Reddit discussed this habit of Sandler's, with one fan pointing out that "also his names almost always end with a Y. Billy, Happy, Sonny, Bobby, Nicky, Danny, Sandy, Tommy… etc."
Adam Sandler is open to creating a 'Sandler-verse'
Critics might not always love Sandler (or the names that he gives his characters) but fans certainly still have an appreciation for the hardworking actor. Sandler himself knows how much his movies and his characters mean to people.
In an interview with Yahoo, Sandler admitted that with all the Easter eggs that he has put in his movies over the years, there is definitely space for a "Sandler-verse" style movie one day, featuring all of his characters colliding.
"I just gotta get mentally ready for that. So that'll probably happen in about another 35 years. We're gonna get to that," the comedian stated.
With the way that Sandler works on all of his projects, it is possible that such a film could happen within the next decade — and while it seems likely that critics won't praise the movie, Sandler's fans will undoubtedly find plenty to love.