Accused returns with another new story on Fox tonight, Feb. 21. Episode 5, "Robyn's Story," follows a "shy and mild-mannered" man named Kevin who moonlights as a fierce drag queen named Robyn at night. When Kevin falls for a closeted man living a double life, their affair leads to "devastating consequences." So, who is in the cast of Accused Episode 5? Here's a breakdown of the stars and where you've seen them before. Plus, learn more about Billy Porter directing the episode.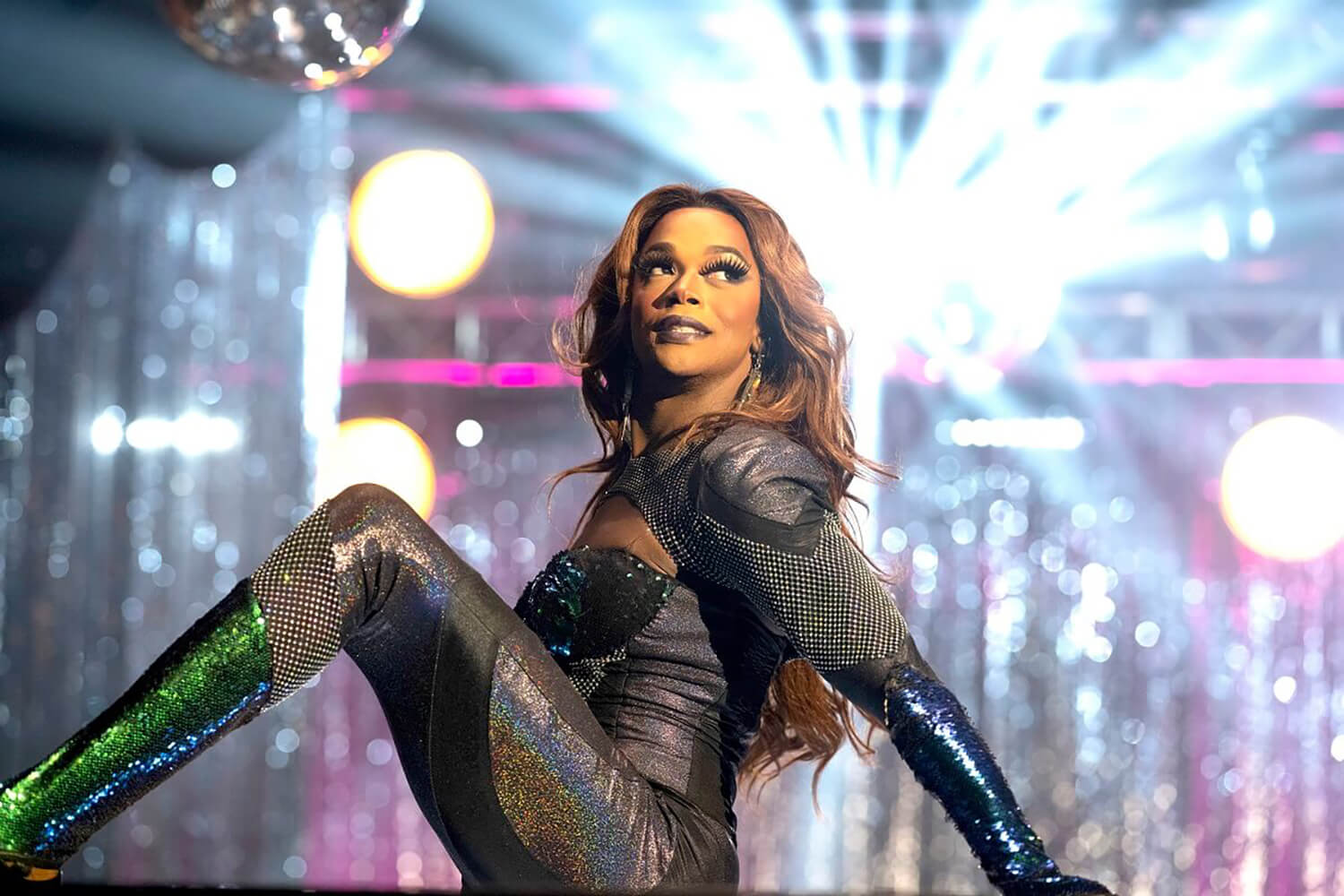 J. Harrison Ghee as Kevin/Robyn
J. Harrison Ghee stars in Accused Episode 5 as Kevin/Robyn. By day, Kevin is a shy ESL teacher, but at night, they transform into the confident and charismatic Robyn. Kevin's whirlwind romance will lead to their arrest, but will they be found innocent or guilty?
Ghee previously appeared in a few episodes of Raising Dion and High Maintenance. Ghee is also a Broadway star, currently working on Amber Ruffin and Matthew Lopez's Some Like It Hot. Porter told TV Insider that he and Ghee are close friends, and he admired Ghee's work as Lola in Kinky Boots. Porter thought of Ghee right away to play Robyn in Accused.
Chris Coy as Jamie
Chris Coy plays Jamie, Kevin's lover. Coy is most known for starring in The Deuce as Paul Hendrickson. He also starred in films The Killing of Two Lovers and The Front Runner, as well as series like The Peripheral and Mayfair Witches.
Eva Reign as Megan
Eva Reign joined the cast of Accused Episode 5 as Megan. Before Accused, Reign made her film debut in Anything's Possible, which Porter directed, as Kelsea.
Kristen Connolly as Natalie
Kristen Connolly stars in Accused Episode 5 as Natalie. Connolly is mostly recognized for her film work, including projects like The Cabin in the Woods, The Bay, and Meet Dave. On TV, she spent several years playing Jamie Campbell in Zoo. She also starred in Guiding Light, As the World Turns, The Whispers, and more.
Nadine Whiteman Roden as Sylvia
Playing the role of Sylvia in Accused Episode 5 is Nadine Whiteman Roden. Roden is known for her roles in shows like Designated Survivor and Grand Army and films like Faith Heist and Shazam!
Other 'Accused' episode 5 cast members
In addition to the cast members listed above, Accused Episode 5 features several other guest stars. Here are the other actors involved with the episode:
William Beli (A Star Is Born, Blubberella) as Layla
Kiril Mitev (Moonfall) as Trixie
Connor Michael McMahon (Homemade Christmas, Let's Get Married) as Mark
Brandon McGibbon (Saw V, Splice) as Matty
'Accused' Episode 5 is directed by Billy Porter
Pose star Billy Porter goes behind the camera to direct "Robyn's Story." This marks his directorial debut on television. In an interview with E! News, Porter shared why this project was so important to him.
"What I'm really excited about is being in a position and having a platform where I can be at the helm of telling our stories authentically for our people, whoever the 'our' is," Porter said. "For so long, 'our' stories have been told from people who don't have anything to do with us. What's great is being able to come into these spaces and lead it in what I hope is felt and received as the most authentic it can be."
New episodes of Accused air every Tuesday at 9 p.m. ET on Fox. Next-day streaming is also available on Hulu.